EL GANSO Clothing for Women - Vestiaire CollectivePremiumlike canada ganso chicago
EL GANSO Clothing
Are you looking for that special item?
EL GANSO
Straight pants
Size: S International
Now ! 45 €
EL GANSO
Dress
Size: S International
Now ! 60 €
EL GANSO
Navy Cotton Jacket
Size: 34 FR
Now ! 110 €
EL GANSO
Mid-length dress
Size: 38 FR
60 €
EL GANSO
Mid-length dress
Size: 38 FR
Oops sold! Wednesday, 24 May, 2017
Looking for some inspiration? Shop our stylists' selection
Les 10 règles d'or de la fashion détox
Nos 10 conseils imparables pour assurer la vente éclair de vos pièces.
Osez le cuir
Mixer les pièces pour un total look ultra pointu.
Les sacs de l'automne
Les modèles incontournables de la saison, à se procurer d'urgence.
See more inspirations
Create an alert
You are about to create an alert using the following criteria:

(You are not able to receive this alert immediately because the number of items placed online is too high)
canada gansa EUAitle">Create an alert
This alert has been created successfully.
To manage your alerts, please go to Your Account.
Create an alert
You have already created this alert.

To manage your alerts, please go to Your Account.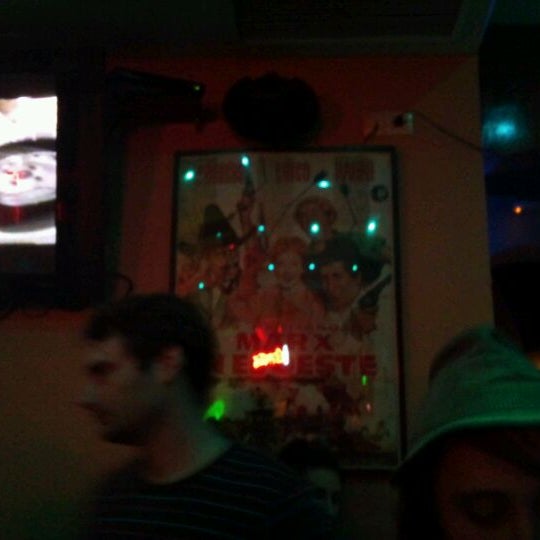 kensington canada gé
гусиные куртки
canadá ganso usa
canada goose naisten takki
verkoop van canada goose jacket
Pinterest is
using cookies
to help give you the best experience we can.
Páginas
MAGAZINE
MIXTAPES
AGENDA
FESTIVALES
LONG BRIT DJS
Acerca de LONG BRIT MAGAZINE

3 de octubre de 2013
Las 100 mejores canciones en acústico, de ahora y de siempre.
Publicado por JRGE09
Esta vez sí nos atrevemos. Hoy enumeramos las
100 mejores canciones en acústico de rango internacional
, de ahora y de siempre. A pesar de que algunas no son 100% acústicas como tal, ya que en un momento dado hay algún acorde de guitarra eléctrica y/o un pequeño y posible uso de efectos (pedaleras), hemos optado por incluirlas por su predominante carácter acústico . Esta es nuestra selección, cuya numeración es ALEATORIA, aunque la de Clapton bien podría ser la mejor canción de todas con ese " Tears in Heaven " que dedicara a su hijo pequeño ya fallecido tras caer desde el piso 53 de un rascacielos de Nueva York. Tema que el mismo "Mano Lenta" no toca desde el año 2004.
Alguna canción se nos habrá pasado..., no?
1 Tears in Heaven - Eric Clapton 26 Angeles - Elliot Smith 2 Across The Universe - The Beatles 27 Angie – Rolling Stones 3 Wild Horses – Dave Matthews 28 Annie's Song – John Denver 4 Hallelujah (Leonard Cohen cover) – Jeff Buckley 29 Another Lonely Day – Ben Harper 5 And I Love Her – The Beatles 30 Give a little bit – Supertramp 6 Everything I do (versión acústica) - Bryan Adams 31 Guinevere – Crosby, Stills & Nash 7 Fables - The Dodos 32 American Pie – Don McLean 8 Father and son – Cat Stevens 33 Hard to Imagine – Pearl Jam 9 Feel Like Makin' Love – Bad Company 34 Harvest Moon- Neil Young 10 Flake – Jack Johnson 35 Heart Of Gold - Neil Young 11 For Emma - Bon Iver 36 Heaven (versión acústica) - Bryan Adams 12 For the Widows in Paradise - Sufjan Stevens 37 Heaven Beside You – Alice in Chains 13 Forever – Ben Harper 38 Hey There Delilah - Plain White T's 14 Talking about a revolution - Tracy Chapman 39 Honey and the Moon - Joseph Arthur 15 3 AM – Matchbox 20 40 Horse With No Name – America 16 The Kids - Lou Reed 41 She Talks to Angels – The Black Crowes 17 The Sound Of Silence - Simon and Garfunkel 42 Society- Eddie Vedder 18 The Stranger Song - Leonard Cohen 43 Wish you were here - Pink Floyd 19 The Tide Pulls From The Moon - William Fitzsimmons 44 Working Class Hero - John Lennon 20 These Days - Jackson Browne 45 Yesterday - The Beatles 21 Time Like This (versión acústica) - Foo Fighters 46 You are so beautiful – Joe Cocker 22 Under the bridge (versión acústica) - Red Hot Chili Peppers 47 Against the Wind – Bob Seger 23 Wanted Dead or Alive – Bon Jovi 48 Wild World - Cat Stevens 24 Sweet Melissa – Allman Brothers 49 Suzanne - Leonard cohen 25 Pulling On A Line - Great Lake Swimmers 50 Redemption Song – Bob Marley 51 Boy With A Coin – Iron and Wine 76 Love is All - Tallest Man on Earth 52 Can't Help Falling In Love - Elvis Presley 77 Big Yellow Taxi - Joni Mitchell 53 Cannonball – Damien Rice 78 Blackbird – The Beatles 54 Cats In The Cradle - Harry Chapin 79 Blower's Daughter – Damien Rice 55 Could This Be Magic? – Van Halen 80 Blowing In the Wind – Bob Dylan 56 Don't wanna know - John Martyn 81 Lola - The Kinks 57 Dust In the Wind – Kansas 82 Best Deceptions – Dashboard Confessional 58 Everlong – Foo Fighters (acoustic version) 83 Maggie May - Rod Stewart 59 Hotel California – The Eagles 84 Mary Jane's Last Dance - Tom Petty 60 House of the Rising Sun – The Animals 85 Merry Happy – Kate Nash 61 Hurt – Johnny Cash 86 Midnight Rider – Allman Brothers 62 I Will Follow You Into The Dark – Death Cab for Cutie 87 Misread - Kings of Convenience 63 I´ll be there for you - Bon Jovi 88 Miss Misery - Elliot Smith 64 Imagine - John Lennon 89 More Than a Feeling – Boston 65 In A Graveyard – Rufus Wainwright 90 More than words - Extreme 66 In The Aeroplane Over The Sea - Neutral Milk Hotel 91 Mr. Tambourine Man - Bob Dylan 67 Iris – Goo Goo Dolls 92 Museum Of Flight - Damien Jurado 68 Just a Song Before I Go – Crosby, Stills & Nash 93 Naked As We Came – Iron and Wine 69 Knockin on heavens door - Bob Dylan 94 Needle and the Damage Done - Neil Young 70 Lake or Fire – Nirvana 95 Never Going Back Again - Fleetwood Mac 71 Layla - Eric Clapton 96 Norwegian Wood - The Beatles 72 Little by little – Oasis 97 Nothingman - Pearl Jam 73 Stairway to Heaven – Led Zeppelin 98 Old Man - Neil Young 74 Stay – U2 99 Patience – Guns N' Roses 75 Rooster - Alice In Chains 100 Pinball Wizard – The Who
Eric Clapton - Tears in Heaven - YouTube from Lee Vincent on Vimeo.
+info:
LONG-BRIT.com
twitter:
@JRGE09 / @LONGBRIT
Etiquetas: acoustic pop , JRGE , JRGE09 , MTV Unplugged , TOP , Top 100 mejores canciones en acústico , top albums 2 comentarios : no dijo...
mil gracias q aportazo pero no veo links.....
26 de diciembre de 2014, 21:57

JRGE09 dijo...
joder, lo quieres todo, macho! copiar y pegar y a google! jeje ;)
18 de mayo de 2015, 17:33
Entrada más reciente Entrada antigua Página principal Suscribirse a: Enviar comentarios ( Atom )
Síguenos en Twitter!!!!
Tweets by LONGBRIT >

Follow Us On Facebook!

LONG BRIT Playlist @youtube

Follow us by Email

Translate this blog!

contact with us

powered by

LONG BRIT Djs
contratación: JRGE.longbrit@gmail.com / long-brit@long-brit.com

Estuvimos poniendo unos discos en..

more new music at soundcloud

Mixtapes by LONG BRIT at 8TRACKS.com

Newsletter LONG BRIT


Entradas



Atom


Entradas


Comentarios



Atom


Comentarios

Archivo del blog
▼  2013 ( 183 )

▼  octubre ( 28 )

La Feria del Jamón Ibérico de Bellota, plan de dom...
Paul Conrad, tan sólo un artista con buenas cancio...
Perhapst, segunda parte del proyecto en solitario ...
LBm Interview: O Emperor posiciona a Waterford en ...
Concierto gratuito tributo a The Cure para la noch...
Maryland vuelve a tocar el sobresaliente con Los A...
Keep walking, Mr. Reed
Álbum de la semana: "Fade Away" (Best Coast)
Arranca hoy la primera edición de Espacio de Arte ...
Iceland Airwaves, bailando en el mayor festival de...
Peter Saville, de portadas de Joy Division a polos...
James Vincent McMorrow, el folk ya no se lleva. Ba...
3 citas inminentes del arte en Madrid: ROOM Art Fa...
Father John Misty y una carta dedicada a Damien Ju...
LONG BRIT mixtape - Homecoming Heores
Cate Le Bon, menos folk, más difícil comprenderte....
Madrid PopFest 2014, primeros nombres (y deseando ...
Tras el objetivo de Terry O'Neill: el primer fotóg...
Blogs para el recuerdo: Everybody Taste (2009 -201...
Sala Maravillas, tres nuevas sesiones, adios al Na...
LBm Agenda de Conciertos: los imperdibles del otoñ...
Movember ya está aquí. Bigotes por una buena causa...
LA panoplie. La moda del hombre contemporáneo en P...
Prosigue el ciclo Areia VIP DJ (amenizado con lico...
DELTA CLUB, Inauguración mañana Viernes 4 de Octub...
Las 100 mejores canciones en acústico, de ahora y ...
Hey Jude, ...take a sad song and make it better.
World Press Photo 2013: Un recorrido por la crudez...

Event Posters - LONG BRIT

Autores
JRGE
Lu
Galdo
HUGO
The Doctor
Rorro
Lucía Ribagorda

Suscribirse a


Entradas



Atom


Entradas


Comentarios



Atom


Comentarios

Long-Brit Magazine
Long-Brit Magazine by www.long-brit.com is licensed under a Creative Commons Attribution-NonCommercial-NoDerivs 3.0 Unported License.

Etiquetas
¡Pinta Malasaña! ¿arte o entretenimiento? . ... también para Matemáticos y Físicos "Plenty of Dreams "Yo tenía un novio que pinchaba en Moby Dick @LONGBRIT #1 Dads #boycottIndiana #DashapexLacoste #EscenariosMahou #Glastonbury2017 #GRANVÍAESCINE #HeinekenPrimaveraSound #JägermusicTour #jazzaldia50 #jazzaldia51 #PiñataParty #VictoriaMusicMemories #zaragozaescuchamúsica 10 de tipos de gente chunga en un festival 100% PSYCH 15 años Houston Party 15-M 180 Grados 1965 Records 20 Aniversario 2000-2009 2000-2010 2013 2014 2015 2017 25 aniversario 25 Aniversario Siroco 4 Waves Rock 48 Heineken Jazzaldia 49 Heineken Jazzaldia 50 aniversario 50 Best indie-folk songs 50 Documentaries to See Before You Die 50 Heineken Jazzaldia 50's 51 Heineken Jazzaldia 52 Heineken Jazzaldia 60's 60s 69 Pétalos club 70's 70´s 70s 80's 80s 84 8tracks 90s 981 Heritage Son Estrella Galicia A Classic Education A Crow Looked at Me A new kind of high A Restless Transplant a take away show A Whiter Shade of Pale A-ha Aaron Maine Aaron Savage Aaron Thomas Aaron Watson Abba About Face abril Acción Poética Ace of Base Acid House Kings acid rock Acoustic and Cover Acoustic And You acoustic pop acoustic rock Acoustic&You Ada Berta Adam Acuragi Adidas Adolfo Añino Adult Mom afrobeat afropop afropunk After Party After The Disco Agenda LBm Ages and Ages Aias Ainara Legardon Air Air Drops Al Berkowitz Al Foster Al-Andarun Alabama Shakes Alaska Alborotador Gomasio album Álbum Álbum de la semana albumes 2014 álbumes 2014 albumes 2015 albumes 2016 albumes 2017 álbumes 2017 Albums of the decade Alcopop! Alcopop! Records Alden Penner Aldous Harding Alela Diane Alessi´s Ark Alex Bleeker Alex Bleeker & The Freaks Alex Bleeker and The Freaks Alex Cameron Alex Turner Alexa Chung Alexandra Patsavas algiers Algo Amargo en la Boca Alhambra Sound AliceGlass Alicia Bognanno Aliment Alive Records Alizée Allah-Las Allen and Heath Allo Darlin Almodovar alpargatas AlRumbo Festival alt country Alt-J alternative Altruritmo Alvvays Amable Amalia Avia Amancio Ortega ambient pop ambient rock Ambros Chapel Ambulance LTD American Autumn American Autumn 2014 American Autumn 2015 American Autumn 2016 American Autumn 2017 americana Amoeba Records Amor de Dias Amsterdam Amy Winehouse Ana Rodriguez Anäis Mitchell Andrew Bird Andy Klingensmith Anerkjendt Anfetaminas Angel Alvarez Animal Collective Animal Iceberg aniversario Anni B Sweet Anni B. Sweet Annie Clark antifolk Antonio López Antonio Vega Antony and the Johnsons Anya Marina Anya Marina y Emmy the Great. aperol APEROL SPRITZ SOUND aplicaciones movil Apnea Apple Aranda de Duero Arcade Fire Arcade Fire (Live) 10 best songs Arcángel ARCO ARCO 2016 ARCO 2017 ARCOmadrid Areia Areia VIP DJ Arenal Sound Ariel Pink Ariel Pink´s Haunted Graffiti Art Garfunkel Art Madrid art-rock arte arte contemporáneo arte vs entretenimiento artesanía Arthur Beatrice Arthur Shatz Artic Monkeys Artilujos Arts and Crafts Arvato Arvato Digital Services Asociación Audivisual Educar desde la Infancia Asociación de Ocio y Hostelería Zona Avenida de Brasil Asthmatic Kitty Records Astronaut Meets Appleman Asturias Athlete Atlantic Fest Atlantic Fest 2016 Atlantic Records Atlas Sound atletismo atmosferic pop Atomic Au Revoir Simone Austin Austin City Limits Music Festival 2010 Austin Healy Australia Australian Blonde avant pop Avi Buffalo Ayuntamiento de Madrid Azkena Rock Azkena Rock Festival Azkena Rock Festival 2017 Azul b.s.o. B.S.O. Tarantino Babel Baby Grand Master Babyshambles Baccara Bad Lieutenant Bad Religion BadBadNotGood ballads Ballantine's True Music Festival Balmorhea Balthazar Band Of Horses Banda Do Mar banda sonora Bandeed Bar 25 Barakaldo Barbastro Barcelona Barceloneta Barcklays Center Barrio de la Música 2013 Baseballs Baywaves BBC Radio 1 BBK live Beach Fossils Beach House Beachwood Sparks beacon Beacons Beady Eye Bear Hands Bear´s Den Beat BEAT GOES ON 2012 Beat More BEATLES… LA LEYENDA Beats bebidas Bebo Valdés BEC! beChic Loft Beefeater Beefeater London Sessions Beefeater London Town curated by Bilbao BBK Live Behind the Candelabra BEING BERBER Beirut Belize BElla Union bellavista Belle and Sebastian Belleza Colón Belmondo Ben Bridwell Ben Folds Ben Folds Five Ben Gibbard Ben Harper Ben Howard Ben Sherman Ben Watt Benicàssim Benidorm Benjamin Booker Benjamin E. Morsberger Benji Berlin Bernard Butler Bertelsmann Best Album Covers 2014 Best Albums 2014 Best Albums 2015 Best Albums 2016 Best Albums of 2016 Best Coast best of Best Small Festival at UK. Best Songs 2015 Beth Hart Beware and Be Grateful Biarritz Bienvenidos Big Deal Big Fest 2013 Big Fest 2016 Big Festival Big Festival 2016 BIG LITTLE LIES Big Little Lies. ost Big Thief bigotes Bigott Bilbao Bilbao BBK Live Bilbao BBK Live 2011 Bilbao BBK Live 2012 Bilbao BBK Live 2013 Bilbao BBK Live 2014 Bilbao BBK Live 2015 Bilbao BBK Live 2016 Bilbao BBK Live 2017 Bilbao BBK Live 2018 bill and murray band Bill Callahan Bill Ricchini BIME Live birp Bishop Allen BLA Black Joe Lewis and the honey bears Black Lips Black Yaya Blank Dogs Blank Tape Blessa Blind Pilot Blitzen Trapper Bloc Party Blog de Adolfo Blogs para el recuerdo Blouse Blue Identity bluegrass blues Blur BMX Bandits BNQT Boat Bob Dylan Bob Marley Bocadillo de Jamón y Champán Bohemia Music Bombay Bicycle Club Bon Iver Bonaroo Bonnaroo Bonnie "Prince" Billy BOOM indie disco Boomgates Born Gold Born Ruffians bossa nova BOY Boy Crisis Brad Oberhofer Brandon Flowers Brasil Braun Brazos Breakbot Breaking Bad Brendan Benson Brett Dennen BREUER Brian Hunt Brian Setzer Bright Antenna Bright Eyes bright pop Brigitte Bardot Brisbane Bristol Bar Brit Awards british British Sea Power britpop Broken Back Broken Bells Broken Hearts and Dirty Windows Broken Records Broken Social Scene Broncho Brooklyn Bruce Springsteen Bryan Adams Bryan Eno bso Buenos días... Darling! Bukowski Club Bully Bunbury Burger Records Burgos Bury Me A Lion Bycicle Voice CAAC Cádiz Cadizfornia Caetano Veloso Café La Palma Cajun dance party Calexico Calgary california California Wives Californian Style Calle 54 Calpe calzado calzoncillos Camera Obscura Cameras camisas hawaianas camisetas camping Canada Canal de Isabel II Canal+ Canal+ Xtra canciones canciones 2015 canciones 2016 canciones 2017 Candy Pop Club Cannons And Clouds Capacity Caravan Caravana Caribou Carla Blanco Carlsberg Carnival Youth. Latvia Carpenters Carrie & Lowell Carta abierta al Ayuntamiento de Madrid cartel Casa Alberto CASA ARTE Casa de Campo Casa Mono CASA//ARTE Cascante cassette castizo Castizo Club Cat Power Cat Stevens Cataldo Cataluña Cate Le Bon Cats On Fire Celica XX Celso Fonseca Central de Diseño Centro Andaluz de Arte Contemporáneo CentroCentro Cibeles Cerveza 1906 Cha Chá the CLUB Challenger chamber pop Charada club Charlotte Dos Santos Cheap Tuesday Cheerleader Cheers Elephant Chiara Ferragni chicago Chile chill mega chill chillwave chinos Choir of Young Believers Chop Shop Music Supervision Chop Shop Records Chotis Chris Carrabba Chris Cohen Chris Isaak Chris Masuak & Los Eternos Chris Walla Christmas Lights Chucho Valdés Chuck CHUCK BERRY CHUCK PROPHET Chueca Churches CHVRCHES Ciclo 1906 ciclos cine Cinema Oh! Culto Cinema Oh!Culto Círculo de Bellas Artes City arts City Calm Down Ciudad de las Artes y las Ciencias ciudad del indie Clap Your Hands Say Yeah Clash Music Clem Snide Cleo Clerks Clogs Cloud Cult Cloud Nothings Club 8 Club Alhambra Reserva 1925 Club Castizo 60s Club del Río Coachella Coachella 09 Coachella 2012 Coachella 2013 Coachella 2014 Coachella 2015 Coachella 2017 Coachella y su gilipollismo mediático COAM Cobain: Montage Of Heck Cocaína cocido madrileño Coconuts Records Codeine Velvet Club Cody Chesnutt Coimbra Cold Cave Cold War Kids Coldplay Colin Meloy Colleen Green colmados Comedown Machine cómic comida ecológica Cómo ganarse la vida con la música Cómo surgieron las dos canciones más versionadas de la historia Company CompluJaZz Complutense Conciertos conciertos 2014 conciertos 2015 conciertos 2016 conciertos 2017 concurso Conde Duque Connect constants are changing contaminación acústica Control Converse Converse Pro Leather Suede. Converse Cool Ghouls Cooper Corinthians Coronita Costello country country folk country indie rock country rock Courtney Barnett Covenhoven cover Cracked Craft Spells CRANC 2017 CRANC Festival Creedence Clearwater Revival Crepúsculo crìtica de rock Cronica crónica crossover-jazz Crowded House crowdfunding Cruïlla Cruïlla Barcelona Summer Festival Crystal Castles Cuando Cults Curioso Mundo Currents Cut Copy Cut Your Hair Cut Yourself Loose Cymbals eat guitars. D.E.P. Daft Punk dailyinfographic Dale Earnhardt Jr Jr Damien Jurado Damon Albarn Dan Bejar dance pop dance rock Dang Shades Daniel Bejar Daniel Hart Daniel Johnston Danielle Anderson Danko Jones Danny and the Champions of the World Dappled Cities dark pop dark wave Darwin Deez Dashape Sneakers Dashboard Confessional David Bowie David Byrne David Guetta David Ivar David Letterman David Little Dawes Day Wave daytime disco Daytrotter Dcode 2014 Dcode 2015 Dcode 2017 Dcode Festival Dcodified DDM2014 "THE BIG STEREOPARTY" De grafitero a empresario artesanal: Diego Apesteguía Death Cab For Cutie DEATHS debut decoración Deer Friends Deer Tick Deerhunter DéFiLé Café Del Shannon Delacruz Delays Deleste Festival Deleste Festival 2017 Delorean Delphic DELTA CLUB Delta Spirit Deneuve Dent May and His Magnificent Ukulele Dënver Depression Cherry Der Ventilator Desalia Music Desalia Talent Desert Daze Desert Daze 2016 Desert Noises Desgranando el Primavera Destroyer Deus Devendra Banhart Devotchka Dezervers dia de la música Día de la Música Día de las Librerías Día de los inocentes Día de Mercado en la Puerta del Ángel Día Mundial de la Poesía Dia Mundial del Teatro Día Mundial del Teatro Diamond Mind Diana Krall Días Nordicos Días Nórdicos Diciembre Diego Apesteguía Diego El Cigala Diego Ojeda Diet Cig Digital Harinezumi Dinero Dirty Projectors disc jockey Disciplina Atlántico Disclosure disco Disco KM discográficas discos navideños diseño Divers divine comedy Divine Fits DJ lifestyle furniture dj set Django Django Djocolate Djocolate II Djs Djustin DMA's Documentales Documentales. Doe Bay Fest Dolores Promesas Domino Records Donald Trump Donosti Donostia Kutxa Kultur Festibala Donostia Kutxa Kultur Festibala 2017 Donovan Quinn and the 13th Month DORIAN WOOD Dos Gardenias Dr. Dog Dream Pop dream-rap Dreamers Drinkify Drive By Truckers drogas Dual dubstep Ducktails Duo Dinamico dustinland dvd Ebrovisión Ebrovisión 2010 Ebrovisión 2017 Echo The Bunnymen eclecticismo Ed Sullivan Show Eddie Vedder Edirol editorial Editors Edward Sharpe and the Magnetic Zeros Eef Barzelay EELS Eight And A Half EKKAH El Blog de Adolfo El Café del Jardín El Chotis el Cine Estudio del Círculo de Bellas Artes El Colectivo El Cuerpo del Disco: SESIÓN ROLLER El declive de una profesión: discjockey El Ganso El Hombre Burbuja El Junco El Mundo Today El Niño Gusano El Penta El Pintor El Rastro El referéndum catalán y el Primavera Sound El Sótano de Radio 3 El Trastero de mi casa El Último Vecino ELA Elbow Eleanor Rigby electro electro-folk electronic art pop Electronic Indie Rock. electronica electropop Elefant Eli "Paperboy" Reed Elim Bolt Ellie Herring Elliott Smith Ellos Eloy de la Iglesia Elton John Elton John and His Band Elton John. ELVY Embrace Emilìana Torrini Emmy the Great Emmylou Harris Emmylou Harris & Rodney Crowell Empire of the Sun emprendedores EN EL FOSO Enero EnoFestival Enrique Urquijo entretenimiento entrevista entrevistas EP equipos sonido Era Lo-fi Eric and Magill Eric Clapton Eric Harvey Ernie Records Escenarios Mahou Escenas de Caza escribir sobre mùsica Eskorbuto esmerarte ESPACIO DE ARTE TRIBALL Espacio Fundación Telefónica español Está Pasando Está Pasando (2ª temporada): Borja Prieto y Pepo Márquez Estación de Chamartín Estaciones Sonoras Estereotypo estilo Estirpe Estrella Damn estudios Every Other Summer Everybody Taste Everything But The Girl Everything Will Change experimental Explorer Tapes exposiciones Exsonvaldes Fade Fade Away Faded Paper Figures FAIM ART Fanfarlo Fang Island Fanzine Fashion´s Night Out Fatal Consequences" Father John Misty Febrero Federico García Lorca Feels Like Feist Feria Estampa Feria Internacional de Arte Contemporáneo Feria Internacional de Nuevo Arte Contemporáneo Fernando Millón Fernando Porres Fernando Trueba FERRY Music Club FestiBal FESTIMAD Festimad 2016 FESTIMAD 2M FestiMad Taste Festimad Taste 2015 festival Festival de les Arts Festival de Poesía de Madrid Festival Ebrovisión Festival Gigante Festival Gradual Festival Gradual 2016 Festival Internacional de Vilanova i la Geltrú Festival Internacional V de Valarés Festival Noroeste Estrella Galicia Festival Río Babel Festival SINSAL SON Estrella Galicia festival sos 4.8 Festival TCM Festival Tomavistas Festival Tomavistas 2016 Festival Tomavistas 2017 Festival Tomavistas 2018 Festival VdeValarés Festival Villamanuela 2016 Festivales festivales 2011 Festivales 2012 festivales 2013 Festivales 2014 Festivales 2015 festivales 2016 festivales 2017 festivales 2018 festivales2014 Fests FIB FIB 2009 FIB 2011 FIB 2012 FIB 2015 fiber FIBMaster Field Report Fiesta Espíritu de Rock N Roll FIESTA ESTIVAL FLOR DE PASIÓN fiesta Flor de Pasión FIESTA MOVIDA MADRILEÑA Fiestas de San Cayetano fiestas de San Isidro filejockey Filosofía FINS Fion Reagan FiRa fER Fire Records FIZ FKA Twigs Flake Music Flashguns Flea Fleet Foxes Flo Floating While Dreaming flok Florence and The Machine FLY FEST Flying Lessons Foals folk Folk Clothing folk pop folk rock Folktrónica Foo Fighters Fool´s Gold Formentera Fortune Favours The Bold Foster The People Fotomatón BAr Fran Fernández Frances Gall Francis Healy Francisco Nixon Frank Ocean Frankie Cosmos Frankie Rose Franz Ferdinand freak folk Fred i Son fred perry Free Energy free rock Freelance Whales Frida Friends/Flowers Frightened Rabbit Full Fumes funk funky fútbol y música Future Islands Fuzzville Fuzzville!!! #3 fuzzy Fuzzy Vox gafas de sol Galdo Galicia Gallardón Gambeat Weekend Gandía Garage garage rock Garaje Garaje Sónico Garbstore García Madrid Garden of Arms Garota de Ipanema Gary Clark Jr. Gary Sinise gastronomía General Knot and Co. GeneratioNext genios Gente Importante George Clinton and Parliament Funkadelic George Harrison Gerard Mortier Gerard Smith Get In My Car Get Off Your Feet GETDIRTY Ghinzu Ghost Estates gif Gijón Gijón Sound Festival Gijón Sound Festival 2017 Gilberto Gil Gin Club Gin Tonic Girl Pop Girls Girls Names Giuseppe Ricoy Givers glam glam rock Glastonbury Glasvegas Glenn Frey God Help The Girl Goldheart Assembly Good Logic Goodbye Yellow Brick Road Gorillaz Gorky's Zygotic Mynci Gossip Girl goth pop gothic Gotye Goya Social Club Grace Woodroofe Graceland GRAF Gramovox Granada Granada Sound Granada Sound 2015 Grand Archives Granit Great Elk Great Lake Swimmers Green Man Festival Green Man Festival 2015 Green Man Festival 2016 Green Man Festival 2017 Greenspace Greg Laswell Greta Simone Kline Grey's Anatomy Grizzly Bear Grooveshark grunge GSF Guadalajara Guadalupe Plata Guards Guided by Voices Gustaf Spetz Guster Gyangs Haerts HAIM Half Moon Run Handsome Furs Hannah Cohen Happy Sundays Har Mar Superstar Hard-Fi Harlem Harlem Shakes Harmont and Blaine Harper Simon Harper´s Bazaar Have You in My Wilderness Hayden James HBO Hefner Heineken Heineken Jazzaldia Heineken Music Selector Heineken® Live Access Helena Goch Hello Sadness Hendricks Henry Lee Hercules and Love Affair Herman Dune Hermann Hesse Herminio Monero Herny Holland Heschung Hidden Stage Hidden Stage de Heineken® Hidden Tracks Hidden Words Hidogenesse. hifi High Places High Voltage Himalaya hip hop Hipnopop Hippie hippies Hipster Hiss Golden Messenger Hobbit Hockey Hola a todo el mundo Hollis Brown Holy Fire Holy Holy Home homenaje Honey Honey Hooray For Earth Horse Feathers Horse Thief Hospice Hospitality Hot Chip Hotel AC Recoletos house Housse de Racket Houston Party Howler Howsty HUB HUERCASA HUERCASA COUNTRY FESTIVAL Huercasa Country Festival 2015 Huercasa Country Festival 2016 Huercasa Country Festival 2017 Huesca HUGO Hundred Waters Hungry Kids for Hungary Husky hypno-groove Hypoluxo I Become A Shade I Break Horses iam Gallery Ian Curtis Iberofón Ibiza Ibiza Rocks Ice on The Dune Iceland Airwaves Idioteque IFEMA Illa de Arousa Impressions In Colour INCENDIOS Independance Club Indiana indie indie folk indie noise indie pop indie punk indie rock indiecaciones Indierap Indievision Inditex IndoorShoes Inés Susaeta Inlogic instagram instrumental rock intelectuales Interestelar Sevilla Interpol IntroMúsica invierno Ipod Irlanda Iron and Wine Isabel Quintanilla Isla Cristina Islandia Isle of Wight Isoabell Campbell Isobell Campbell Isolee israel It Hugs Back IV IV Ruta del Cocido Madrileño ivan ferreiro Iván Ferreiro Izal J. Tillman Jabberwocky Jabberwocky Festival 2014 Jack Johnson Jack White Jack Wills Jackson Phillips Jacobo Serra JägermusicTour 2016 Jah Cure Jakob Dylan James Blake James Mercer James Vincent McMorrow Jamie xx jamonpop 2012 Jane Birkin Janelle Monae Japandroids Japanese New Music Festival 2014 Japanther Jarvis Javelin Javier Coronas Javiera Mena Jay-Z Jazz jazz experimental jazz pop Jazzaldia Jazzaldia 2012 Jazzaldia 2013 Jazzaldia 2014 Jazzaldia 50 JAZZMADRID 2016 Jeff The Brotherhood Jeff Tweedy Jeffrey Lewis and The Junkyard jenesaispop jens lekman Jeremy Jay Jeremy Messersmith Jimi Hendrix JJ Joann Newsom Joanna Newsom Joe Crepusculo Joe Crepúsculo Joe Henry Joe La Reina joe lean and the jing jang jong Johann Wald John Berkhout John Fogerty John Grant JOHN GRAY John Lennon John Moen John Prine John Roderick John Stirratt John Van Deusen Jonathan Wilson Jonny Jonsi Jorge Albi José González José Luis Perales José Manuel Nebreda Jose Saramago Joseph Arthur Josh Garrels Josh Ritter Josh Rouse Joy Division Joy Eslava joyas JRGE JRGE09 Juan de Pablos Juan Zelada Julia Holter Julián Maeso Julian Plenty Julieta Venegas Julio Julio de la Rosa Jumping The Shark Junip just Come with Me..." Kanye West Kasket Club Kate Moss Kathryn Calder Kendrick Lamar Kentucky Kevin Morby Kevin Smith KEXP Radio Kidsmoke Kikekeller Bar Killer Mike Kimbra Johnson Kind of Blue King Creosote King krule Kings Go Forth Kings of Convenience Kings of Leon Kisses kistch kiwi pop Klaxons kling KLLO Knowledge Cotton Apparel Kokoshca Kopyrecord Kort krautrock Kurt Cobain Kutxa Kultur Kutxa Kultur Festibala Kutxa Kultur Festibala 2015 Kutxa Kultur Festibala 2016 L-Kan L.12.12 L.A. La Bien Querida La Blogotheque LA BOLA DE CRISTAL la Caja Mágica La Casa Azul La Casa Encendida La Cena La Chula de Valverde La Costa Brava La Escalera de Jacob La Fabrica de Chocolate La feria de cómic de autor y edición independiente La Feria del Jamón Ibérico de Bellota La Fonoteca La Guerra La Habitación Roja La Iguana Club La Industrial Eventos La Información La Latina La Movida Madrileña La Noche de los Libros La Noche de los Teatros La Noche en Blanco La noche madrileña LA panoplie La Pequeña Betty La Polla Records La Radio Encendida La Riviera La Ruta de Oporto La Sera La Sultana La tapa solidaria La Tita Rivera La Tv y la música Labrador Lacoste Lacoste L!VE Ladbrokes Lágrimas Negras Lambchop Lanterns on the Lake Las 10 mejores portadas de álbumes lanzados en este 2014 LAs Buenas Noches Las Dalias Las letras de ciertas canciones Las Noches del Botánico Las Noches del Botánico 2016 Las Noches del Botánico 2017 Las Ruedas Latin Jazz Laura Bauhaus Laura Cantrell Laura Marling Laura Piruleta Laura Veirs Lavapiés Lavenham LBm LBm Agenda LBm Cine LBm Cómic LBm Crónica LBm Filosofía LBm Fotografía LBm Interview LBm literatura LBm Moda LBm Noticias LBm recomendaciones LBm Review LBm Tecnología LBm Tendencias LBm TOP: Las mejores canciones del 2016 LBm TOP: Los mejores álbumes del 2016 LBm: TOP ALBUMS 2010 (10-1) LBm: TOP ALBUMS 2010 (20-10) LBm: TOP ALBUMS 2011 LBm: TOP ALBUMS 2012 LBm: TOP ALBUMS 2013 LBm: TOP ALBUMS 2014 LBm: TOP ALBUMS 2015 LBm: TOP ALBUMS 2016 LBm: TOP CANCIONES 2012 LBm: TOP Canciones 2013 LBm: TOP CANCIONES 2014 LBm: TOP CANCIONES 2015 LCD Soundsystem LCD Soundystem Le Cock Le Coq Sportif Lego Leland Whitty Lennon Leo Bassi Leon León León Benavente LEON RUSSELL Leonard Cohen Leroy Grannis Les Ateliers Ruby Les Misérables Lester Bangs. Everett True Let Loose let's go extinct letras Letterman Liam Finn Liam Gallagher Liberace libertad religiosa librerías LIFE Light Pollution Lily & Madeleine Lily Allen Limestone Chorus limited line up Lisboa Lissy trullie Litoral Little Boots Little Comets Little Joy Little Legend Little Wings Live Live At The Neptune Theatre LNZNDRF lo fi LO MEJOR DE LA INDIE-PENDENCIA AMERICANA Lo mejor del 2013 Lo mejor del 2015 Lo Siguiente lo-fi Local Natives Lollapalooza Lollapalooza 2015 Lollipop London London Undercover londres Lonesome Shack Long Black Cars LONG BRIT Long Brit cine LONG BRIT Djs LONG BRIT magazine LONG BRIT mixtape LONG BRIT mixtape - The Welcome of a Better Day LONG BRIT mixtape: "A Spring sunny day" LONG BRIT mixtape: "All the Love you've Left Behind" LONG BRIT mixtape: "Autumn Leaves" LONG BRIT mixtape: "Foggy Nights" LONG BRIT mixtape: "Golden Maps" LONG BRIT mixtape: "Living the Moment Up on the Edge" LONG BRIT mixtape: "Plenty of Dreams LONG BRIT mixtape: "Short Life of Trouble" LONG BRIT mixtape: "Stay the Night LONG BRIT mixtape: "The Sun's Gonna Shine On You" LONG BRIT mixtape: "Times Are Changing" LONG BRIT mixtape: "Too Late to go out LONG BRIT mixtape: "Wait for the Warm Sun to Return" LONG BRIT mixtape: "We left the lights behind" LONG BRIT mixtape: "Wherever You May Go" LONG BRIT mixtape: "Whispering to the Stars at Night"; mixtape LONG BRIT mixtape: We´ll take a Trip Around the World LONG BRIT playlist: 50 Best indie-folk songs LONG BRIT STAGE Long Shadow Long-Brit Djs Long-Brit FishChipsMusic LONG-BRIT Playlist Lorca Lori Meyers Los 10 mejores álbumes de 2014 Los 10 mejores álbumes de este 2014 Los 10 mejores álbumes de este 2016 Los 5 álbumes más decepcionantes del 2012 Los 5 álbumes que ya deberías haber escuchado este 2017 Los Amos de Dogtown Los Angeles Los Artistas del Barrio Los Bengala Los Blenders Los Campesinos Los Coronas Los Domingos Crudos Los Lagos de Hinault Los mejores álbumes de la década Los Negativos Los Piratas Los Planetas Los Punsetes Los Ramones Los Secretos Los Trogloditas Los usuarios de instagram consumen mucha más música (incluso pagando). Estudio de Nielsen en EEUU Lost in the Dream Lost Tapes Lou Reed Love Ninjas Love of Lesbian Low low cost Low Cost Festival Low Cost Festival 2012 Low Festival Low Festival On Tour LowCost Benidorm LP LP1 LSD Lt. Dan Band Lu Lucía Ribagorda Lucius Luis Ramiro Luke Skywalker Luluc LUST Club Lusts lyrics M.C. Taylor M80 M83 Mac McCaughan Macy Gray Mad Cool Mad Cool Festival Mad Cool Festival 2018 Mad Indie Summer Festival Mad Live! MAD Live! by Sony Mad Men Madara Shop Madchester Madgarden Madgarden 2015 MadrEAT Madrid Madrid es Negro Madrid Music Days Madrid Music Days 2014 Madrid PopFest Madrid Popfest 2014 Madrid Popfest 2015 Madrid Popfest 2017 Madrid se muere MADRID SOUL DIVAS Madrid Surf Film Festival Madridfolk MadridFoto Madriz Indie Guitars MAGICAL MISTERY DRUMS Magnum Photos Mahou MAJESTAD Majical Cloudz Make Noise Mala Rodriguez Malasaña Maldita Nerea Mamá Campo Man Non Troppo Mando Diao Manel Manic Street Preachers Mano Lenta Manos de Topo Manu Campa Mañana Maplewood Mapoma Maps Maps and atlases Marathon Marc Jacobs Marcus Doo and The Secret Family Marga Peñafiel Margot And The Nuclear So and So's Marian Hill Marian Ruzzi Maritime Mark Eitzel Mark Kozelek Mark Lanegan Mark Olson Marks Martian Horses Martinez Bar Marvin Gaye Marwan Maryland marzo MAT MAD MAT MAD Festival Matadero Mates of State Math rock Matt and Kim Matt Berninger Matthew Caws Maudlin Strangers Max Addict Mazes MBC Fest MBC Fest 2015 MC Meaghan Smith Mecano Meg Myers Meg White Megafaun Mejor Album últimos años mejor vestidos Mejores álbumes 2013 MEjores canciones 2016 melodic pop MEnomena Menorca Menú Stereo mercadillos Mercado Central de Diseño Mercado de Diseño Mercado de Fuencarral Mercado de San Antón mercados de abastos MERCROMINA Mercury Wheels Merge Records Metopony METZ mexico MGMT Mi Madre Era Una Groupie Mi Pequeña Radio Micah P. Hinson Michael A Grammar microconciertos Mid Thirties Single Scene Middle Brother Miike Snow Mikal Cronin Mikel Yerobi Miles Davis Miles Kane Miller's Westbourne Mimicking Birds Mine is Yours Mini Miniature Tigers minifalda minimal Minishop MINT Minus The Bear Miquel Barceló Miss Caffeina Miss Caffeína Mistakes Are OK Mister Heavenly Mitsubishi Diatone LT 5V mixtape Mixtape Club MMOSS MNSC mobiliario Moby Dick Mod Modelo de Respuesta Polar Modest Mouse Modfathers Mojitos Molly Burch Moloko Sound Club Momentary Lapse of Happily Mongolia Monkey Britstyle Monkey Week Monsters of Folk Monteavaro Montreal Monty coat Moondoggies More Than Any Other Day Morrison Morrissey Moscot Mother Mother Motorama Motorbeach Festival Mount Eerie Mountain Man Movember Mr. Dream Mr. Wilson MSFF MTV Unplugged muebles Muelle MULAFEST MULAFEST 2015 Mumford And Sons Mundaka Mundaka Festival Mundaka Festival 2015 Mundaka Festival 2016 Mundaka Festival 2017 Murchante Murcia Murray Muse Museo ABC Museo del Romanticismo Museo del Traje Museo Thyssen Music and technology Music For The Weekend Music Way Música musica gratis Musical músicos Musikame Mutual Friends My Awesome Mixtape My Expansive Awareness My First Earthquake My Morning Jacket My Sad Captains Nacha Pop Nacho Vegas Nada Surf Nadadora Nadine Shah Naranja Mecánica Nashville Nasti Nat Simons Nathaniel Rateliff Navarra Navidad Navimad Nawja Neil Finn Neil Halstead Neil Young Nells Nels Cline neo jazz neo soul neo-americana neo-folk Neo-Psychedelia neo-soul. soul Neon Indian Neon Trees Nerd Music nerds Neutral Milk Hotel new bands New England Shirt Co. New Order New Orleans New Rave new romantic new wave New York NEw York Experience. New Young Pony Club Newport Folk Festival Newport Folk Festival 2015 Newport Folk Festival 2016 Nice Purse Nice Weather for Ducks Nick Cave Nick Drake Nick Waterhouse Nickel Eye Nielsen Nietzsche Night Beds Nils Frahm Nina Simone Niño y Pistola Niños Mutantes Nirvana Nitoniko NME No place to go... No Reply Noah And The Whale Noah Chenfeld Noah Gundersen Noah Histeria Noel Gallagher noise pop Noise Pop Festival noise pop. noise rock Noisey Northern Soul Northern Uproar Noruega NOS Alive NOS Alive 2017 NOS Primavera Sound NOS Primavera Sound 2015 NOS Primavera Sound 2016 NOS Primavera Sound 2017 Nosgustalamusica nostalgia Nothing Places Notting Hill Arts Club Novedades Carminha Noviembre 2012 Noviembre 2015 NPR Nteam Nueva York nuevas bandas Nuevo EP NYC Fashion Week Party O Emperor o.s.t. Oasis Obama Obey Occupy Wall Street Ocho y Medio OCHOYMEDIO ALL-STAR GAME OchoyMedio Club Oddisse Odio Paris Of Monsters and Men Of Montreal Official Secret Acts Official Secrets Act Oh No Oh My Oh! My LOL SON Estrella Galicia Ohio OK Badlands Ok Go Okkervil River oldies Oliver Tank Olivera Oliveray Olivia Gavranich Ólof Arnalds On Blonde On Your Side One Night Only One Way Ticket To Saturn Ones and Sixes ong Only Run Open Windows ópera pop Operación Bikini Operación Bikini 2016 opinión Oporto Optimus Alive 2012 optimus primavera sound Oregon Bike Trails Orense Oribu Gastrobar Ornamento y Delito Óscar Vales OST Ought Our Legacy Our Park By Night Out in the Storm Owen Pallett OxFord Collapse Paco Cuerda Paez Pageant Paige K. Parsons Painted Palms Pajaro Sunrise Palacio de la Prensa Palacio de Neptuno Palma Violets PAM PAM (Periodistas Asociados de Música) Panda Bear Pantin Classic Music Festival Paolo Nutini Papá Topo Papas Fritas Papaya Papercuts Paredes de Coura 2014 Parquet Courts Pasajero Passerby Passion Pit Pat Sansone patatas bravas Patti McGee Paul Banks Paul Conrad Paul McCartney Paul Simon Paul Weller Pavement PAWS Paz Vega Peace Peaness pearch pachwork Pearl Jam pedal-a-tope Pegasvs PELL Penguin Pepper Rabbit Pepperdecks Pequeños Grandes Momentos 1906 Perfume Genius Perhapst periodismo de rock Pe