Avis Mountain Hardwear Ghost Whisperer Hooded Down Jacket W 2018 Femme : Doudoune alpinisme gans down jacket
Doudoune

Mountain Hardwear

Ghost Whisperer Hooded Down Jacket W

2018

Acheter ce produit :

0

offre(s)

0

wear(s) dans le comparateur

Coloris disponibles

bleu foncé, rouge, violet

Présentation
Fiche technique

Comparer les prix

Le duvet à capuche le plus léger au monde. Pesant moins de 225 grammes, le duvet à capuche Mountain Hardwear Ghost Whisperer peut être comprimé et rangé dans sa propre poche pour le transporter en toute simplicité. Il a été conçu pour répondre aux besoins essentiels : son isolation en duvet Q.Shield™ à pouvoir gonflant de 800 résiste à l'humidité et conserve la chaleur, le galon élastique aux poignets protège de l'humidité, et le cordon de serrage à la base est facilement réglable pour un ajustement parfait.

Coloris : rouge, bleu foncé, violet
Coupe : athlétique
Tailles dispo : XS, S, M, L, XL
Taille de référence : M
Poids / taille de référence (en g ) : 200
Détails matière : Whisperer 7Dx10D Ripstop (100% Nylon)
Membrane : non
Détails membrane : NC
Imperméabilité : NC
Respirabilité : NC
Stretch : non
Isolation : Duvet
Détails isolation : Q Shield Down 800-fill
Système Recco : non
Zips de ventilation : NC
Capuche : oui fixe
Nombre poches externes : 2
Nombre poches internes : NC
Type de zips : NC
Jupe pare neige : non
Connexion pantalon : non
Poignets : élastiqués
Passe pouces : NC
Compatibilité baudrier : non

Comparer les prix

Aucune offre disponible sur ce produit actuellement.

Voir aussi

Autres produits de la marque

Mountain Hardwear


Mountain Hardwear Monkey Man Grid II Jacket

Mountain Hardwear Ghost Whisperer Hooded Down Jacket

Mountain Hardwear Quasar™ Lite Jacket

Mountain Hardwear Ghost Whisperer Down Jacket

Mountain Hardwear Stretch Ozonic jacket

Votre avis sur ce produit

SUIVEZ NOUS

Suivre @MontagnesMag

ACHETEZ VOTRE MATOS EN LIGNE

Nouveau concept store en ligne. Glisse Outdoor Urbain. Paiement en 3X

www.laglisse.com


Best of outdoor! Patagonia, Millet, BlackD, Mammut. Livraison offerte >100€

Matériel de Ski Alpin/Rando/Fond, Snowboard, trail, rando et montagne

www.alpinstore.com


Livraison gratuite dès 80€, paiement en 3X, avantages fidélité, parainage

Matos Escalade / Alpinisme / Canyoning...: découvrez la sélection de nos experts

www.chullanka.com


Le meilleur du matériel de montagne, au meilleur prix : livraison gratuite dès 120€

Le moins cher du web sur la sélection 2016-2017, comparez nos prix !

www.serialskier.com


+1500 références ski et snowboard, stocks en direct, port offert, paiement 3X

120 marques premium d'outdoor en stock, service, conseil, promos

www.altitoo.com


Livraison 48h offerte dès 100€, le meilleur de l'alpinisme au meilleur prix

Actus Matos

Crosscall annonce l'Action-X3, son nouveau smartphone durci et étanche 
Chaussure de ski de rando : avec la Hoji, Dynafit veut combler le chaînon manquant
Le ski pliable d'Elan se précise
Arc'teryx rappelle ses chaussures Procline 2016
DVA : échangez votre appareil analogique contre un numérique
Solo électrique
Matos à l'épreuve #2
Matos à l'épreuve #1

Dossiers Matos

[Test] 9 chaussures de ski de rando
[Vu & testé] Parce que l'hiver, il fait froid (normalement)...
Magic-Ring, l'auto-bloquant survitaminé !
[Vu & testé] High-tech à emporter
[Vu & testé] Paré pour l'hiver
[Vu & testé] 5 produits testés et approuvés
Sacs-à-dos : 8 nouveaux modèles à suivre
Grigri+, Ohm, ATC Pilot... découvrez 9 nouveaux produits à suivre

Montagnes magazine

#448H
-  NOVEMBRE 2017


Acheter ce numéro

Sommaire

S'abonner

anciens numéros

Edition numérique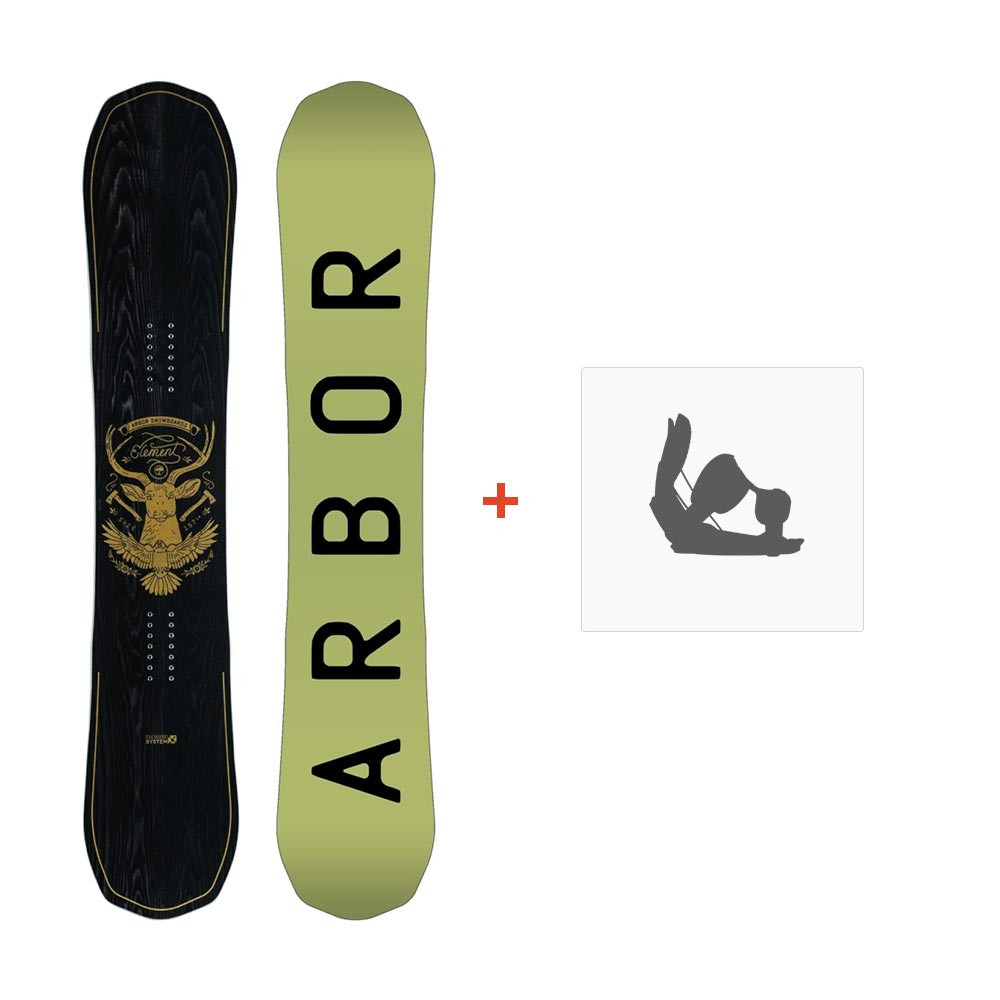 canada goose butik
canada clearance dell'oca
canada goose vaatteet
goose
Lane Medical Library
Hours: 8 am – 10 pm
650-723-6831
Live Chat
Ask Us
MyLane login
Guest Access
查詢
Books
#
A
B
C
D
E
F
G
H
I
J
K
L
M
N
O
P
Q
R
S
T
U
V
W
X
Y
Z
New Print Books New Digital Books Browse By Subject Core Titles all 970 "D" titles D
Digital Dacie and Lewis Practical haematology. Twelfth edition. [12th ed.][edited by] Barbara J. Bain, Imelda Bates, Michael A. Laffan ; editor emeritus, S. Mitchell Lewis. Digital : ClinicalKey 2017 Lane Catalog Record 1. Collection and handling of blood 2. Reference ranges and normal values 3. Basic haematological techniques 4. Preparation and staining methods for blood and bone marrow films 5. Blood cell morphology in health and disease 6. Supplementary techniques including blood parasite diagnosis 7. Bone marrow biopsy 8. Molecular and cytogenetic analysis 9. Iron deficiency anaemia and iron overload 10. Investigation of megaloblastic anaemia: cobalamin, folate and metabolite status 11. Laboratory methods used in the investigation of the haemolytic anaemias 12. Investigation of the hereditary haemolytic anaemias: membrane and enzyme abnormalities 13. Acquired haemolytic anaemias 14. Investigation of variant haemoglobins and thalassemias 15. Erythrocyte and leucocyte cytochemistry 16. Immunophenotyping by flow cytometry 17. Diagnostic radioisotopies in haematology 18. Investigation of haemostasis 19. Investigation of a thrombotic tehdency 20. Laboratory control of anticoagulant, thrombolytic and antiplatelet therapy 21. Blood cell antigens and antibodies: erythrocytes, platelets, and neutrophils 22. Laboratory aspects of blood transfusion 23. Approach to the diagnosis and classification of blood cell disorders 24. Laboratory organisation, management and safety 25. Quality assurance 26. Haematology in under-resourced laboratories 27. Appendix
Print Dahlin's Bone tumors : general aspects and data on 10,165 cases. 6th ed.K. Krishnan Unni, Carrie Y. Inwards. Print 2010 Status: Not Checked Out Lane Catalog Record Introduction and scope of study -- Osteochondroma (osteocartilaginous exostosis) -- Chondroma -- Benign chondroblastoma -- Chondromyxoid fibroma -- Chondrosarcoma (primary, secondary, dedifferentiated, and clear cell) -- Mesenchymal chondrosarcoma -- Osteoma -- Osteoid osteoma -- Osteoblastoma (giant osteoid osteoma) -- Osteosarcoma -- Parosteal osteosarcoma (juxtacortical osteosarcoma) -- Fibrosarcoma and desmoplastic fibroma -- Benign fibrous histiocytoma -- Malignant fibrous histiocytoma -- Myeloma -- Malignant lymphoma of bone -- Ewing tumor -- Giant cell tumor (osteoclastoma) -- Malignancy in giant cell tumor of bone -- Chordoma -- Benign vascular tumors -- Angiosarcoma and hemangiopericytoma -- Adamantinoma of long bones -- Miscellaneous unusual tumors of bone -- Conditions that commonly simulate primary neoplasms of bone -- Odontogenic and related tumors.
Digital Dail and Hammar's Pulmonary pathology. 3rd ed.editor-in-chief, Joseph F. Tomashefski, Jr. ; associate editors, Philip T. Cagle, Carol F. Farver, Armando E. Fraire. Digital : Springer v. I Digital : Springer v. II Print v. 1-2. Lane Catalog Record v. 1. Nonneoplastic lung disease -- v. 2. Neoplastic lung disease.
Digital Dairy science and technology. 2nd ed.Pieter Walstra, Jan T.M. Wouters, T.J. Geurts. Digital : CRCnetBASE 2006 Lane Catalog Record
Digital Damage control management in the polytrauma patient. 1st ed.Hans-Christoph Pape, Andrew B. Peitzman, C. William Schwab, Peter V. Giannoudis, editors ; forewords by Roy Sanders, Donald D. Trunkey. Digital : Springer 2010 Lane Catalog Record
Digital Danforth's Obstetrics and gynecology. 10th ed.editors, Ronald S. Gibbs [and others]. Digital : Ovid 2008 Print 2008 Lane Catalog Record Prenatal care / Vern L. Katz -- Normal labor, delivery, newborn care, and puerperium / Kirsten J. Lund and James McManaman -- Obstetric analgesia and anesthesia / Joy L. Hawkins -- Early pregnancy loss / T. Flint Porter, D. Ware Branch, and James R. Scott -- Ectopic pregnancy / Beata E. Seeber and Kurt T. Barnhart -- Genetics in obstetrics and gynecology / Kenneth Ward -- Prenatal diagnosis / Lorraine Dugoff -- Drugs in pregnancy / Jerome Yankowitz -- Ultrasound in obstetrics / Santosh Pandipati and John C. Hobbins -- Assessment of fetal well-being / Catherine Y. Spong -- Preterm labor and post-term delivery / J. Chris Carey and Ronald S. Gibbs -- Premature rupture of the membranes / Ronald S. Gibbs -- Intrauterine growth restriction / Bronwen F. Kahn, John C. Hobbins, and Henry L. Galan -- Multiple gestation / Roger B. Newman and Charles Rittenberg -- Diabetes mellitus and pregnancy / E. Albert Reece and Carol J. Homko -- Hypertensive disorders of pregnancy / Mounira Habli and Baha M. Sibai -- Medical and surgical complications of pregnancy / Deborah Krakow -- Immunologic disorders in pregnancy / D. Ware Branch, Robert M. Silver, and Kjersti Aagaard-Tillery -- Obstetric and perinatal infections / Jill K. Davies and Ronald S. Gibbs -- Human immunodeficiency virus / Howard Minkoff -- Placenta previa and abruption / Helen H. Kay -- Breech, other malpresentations, and umbilical cord complications / Timothy E. Klatt and Dwight P. Cruikshank -- Stillbirth and intrauterine fetal demise / Robert M. Silver -- Complications of labor / Donald J. Dudley -- Complications of delivery / Larry C. Gilstrap and Edward R. Yeomans -- Operative vaginal delivery / James A. Bofill and James N. Martin, Jr. -- Cesarean delivery / James R. Scott and T. Flint Porter -- Psychologic disorders of pregnancy and the postpartum period / Michael W. O'Hara and Lisa S. Segre -- Office gynecology and surgical procedures / Marian D. Damewood, William R. Keye, Jr., and Charles C. Coddington III -- Gynecologic ultrasound / Mika Thomas and Bradley J. Van Voorhis -- Pediatric and adolescent gynecology / Ann J. Davis -- Contraception / Lisa Memmel and Melissa Gilliam -- Induced abortion / Sabrina Holmquist and Melissa Gilliam -- Pelvic and sexually transmitted infections / David A. Eschenbach -- Benign vulvovaginal disorders / Lori A. Boardman and Colleen M. Kennedy -- Amenorrhea / David P. Cohen -- Abnormal uterine bleeding / Steven R. Goldstein -- Premenstrual syndrome / Robert L. Reid -- Androgen excess disorders / Richard S. Legro and Ricardo Azziz -- Infertility / Kristen P. Wright and Julia V. Johnson -- Endometriosis / Robert S. Schenken -- Menopause / Marcelle I. Cedars and Michele Evans -- Women's sexuality and sexual dysfunction / Rosemary Basson -- Chronic pelvic pain / Howard T. Sharp -- Perioperative evaluation / Jeff Peipert and Sarah Hammil -- Laparoscopic surgery / Joseph S. Sanfilippo and Lisa M. Roberts -- Hysteroscopic surgery / R. Stanford Williams -- Epidemiology, pathophysiology, and evaluation of pelvic organ support / John O. L. DeLancey -- Operative management of pelvic organ prolapse / Kris Strohbehn and Holly E. Richter -- Nonsurgical treatment of pelvic organ prolapse / Ingrid D. Nygaard -- Female urinary incontinence: epidemiology and evaluation / Peggy A. Norton --Operative management of urinary incontinence / Charles W. Nager and Amy R. Kane -- Nonsurgical management of urinary incontinence and overactive bladder / Baharak Amir and Alfred E. Bent -- Fecal incontinence and defecation disorders / Dee E. Fenner and Catherine Ann Matthews -- Leiomyomata / Arthur F. Haney -- Disorders of the breast / Mary L. Gemignani -- Vulvar and vaginal cancer / Natalie S. Gould and Joan L. Walker -- Cervical cancer / Robert L. Giuntoli II and Robert E. Bristow -- Human papillomavirus and the management of the abnormal pap test / Christine H. Holschneider -- Uterine cancer / David G. Mutch -- Ovarian and tubal cancers / Ilana Cass and Beth Y. Karlan -- Management of the adnexal mass / Susan A. Davidson -- Gestational trophoblastic neoplasms / Andrew John Li -- The special approach to solving the profession's liability crisis, improving patient safety, and preventing medical errors / Louis Weinstein and Jason K. Baxter -- Appendix: Evidence-based approach to obstetrics and gynecology / Ronald S. Gibbs.
Digital The Dark art of blood culturesedited by Wm. Michael Dunne, Jr., bioMérieux, Inc. Durham, North Carolina, Washington University School of Medicine in St. Louis, St. Louis, Missouri, Duke University School of School of Medicine, Durham, North Carolina, and Carey-Ann Burnham, Washington University School of Medicine in St. Louis, St. Louis, Missouri. Print 2018/2018 Lane Catalog Record
Digital The Daschner guide to in-hospital antibiotic therapyUwe Frank, Evelina Tacconelli. Digital : Springer 2009 Lane Catalog Record
Digital The Daschner Guide to in-hospital antibiotic therapy. 2nd ed.Uwe Frank, Evelina Tacconelli. Digital : Springer 2012 Lane Catalog Record Classification of the Antibiotics -- Antibiotics Marketed in the EU -- Principles of Antibiotic Therapy -- The Most Common Errors in Antibiotic Therapy -- Important Infections and Their Microbiological Diagnosis -- Cooperation with Microbiologists -- Resistance of Major Clinical Pathogens -- The Most Frequent Pathogens- Choice of Antibiotics -- Antibiotics, Antimycotics: Spectrum- Dosage- Adverse Effects- Costs -- Antibiotic Therapy of the Principal Infections in Children and Adults -- Treatment of the Most Frequent Types of Bacterial Endocarditis -- Minimal Duration of Treatment for Bacterial Infections -- Failure of Antibiotic Therapy -- Fever of Unknown Origin: Differential Diagnosis -- Dosage of Antibiotics in Impaired Renal Function -- Antibiotic Therapy in Haemodialysis, Peritoneal Dialysis, and Continuous Haemofiltration -- Antibiotic Therapy During Pregnancy and Lactation -- Antibiotics in Liver Diseases -- Diffusion of Antibiotics in Cerebrospinal Fluid and in Cerebral Abscesses -- Local Antibiotics -- Prophylactic Antibiotic Therapy -- Physical Incompatibility of Antibiotics and Antimycotics in Infusion Solutions -- Useful Websites.
Print Data acquisition toolbox 2 : user's guide Print 2007 Lane Catalog Record
Print Data analysis and graphics using R : an example-based approach. 2nd ed.John Maindonald and W. John Braun. Print 2007 Lane Catalog Record
Digital Data and safety monitoring committees in clinical trialsJay Herson. Digital : CRCnetBASE 2009 Lane Catalog Record Introduction -- Organization of a safety monitoring program for a confirmatory trial -- Meetings -- Clinical issues -- Statistical issues -- Bias and pitfalls -- Data monitoring committee decisions -- Emerging issues.
Print Data clustering : theory, algorithms, and applicationsGuojun Gan, Chaoqun Ma, Jianhong Wu. Print 2007 Lane Catalog Record
Digital Data-driven detection, prediction, and validation of drug-drug interactionsNicholas P. Tatonetti. Digital 2012 Lane Catalog Record Small molecule drugs continue to be an important part of medical therapy. However, their use is plagued by the onset of unexpected side effects, often seen only in late-stage clinical trials or after release to the market. As a result, there have been a number of high profile drug withdrawals because of side effects. More worrisome, however, are side effects that result from drug-drug interactions (DDIs). It is very difficult to empirically study DDIs before drugs enter the market because of the small samples of co-prescribed drugs in most late stage clinical drug (Phase III) studies. Some DDIs can be predicted based on knowledge of shared pathways of metabolism--such as when two drugs share a metabolizing enzyme and so the effective levels of one or both drugs are affected by saturation of the enzyme. But many DDIs are more idiosyncratic and difficult to predict. The most difficult cases are those in which two drugs produce a synergistic effect not seen with either drug alone. Thus, I created surveillance methods to detect unexpected DDIs, relying on clinical databases--both electronic medical records and spontaneous adverse event reporting systems. Understanding DDIs has an additional benefit for drug discovery. If two drugs have a synergistic effect, they may shed new light on the molecular mechanisms of their action or of the diseases they treat. If we use a model not of "one drug-one target" but of multiple interacting cellular pathways that respond to drugs ("the network is the target"), then we can leverage DDIs for the study of disease. However, to do this we need new ways to probe and understand these pathways, such as studying the unexpected synergies between drugs in observational reporting systems. Thus it would be extremely valuable to have computational methods that link adverse events to molecular events. The emergence of large databases linking drugs, diseases, drug effects, demographics and genes offers a new opportunity to create informatics methods for greater understanding small molecule effects at the clinical and biological level. I describe studies in which I have shown the great power of integrating these databases. In particular, I used the FDA Adverse Events Reporting System (FDA-AERS) to discover a signal for abnormal glucose in patients taking both paroxetine and pravastatin. Paroxetine is a selective serotonin reuptake inhibitor antidepressant. Pravastatin is an HMG CoA reductase inhibitor cholesterol-lowering drug. Neither is typically associated with hyperglycemia. Based on my analysis of the FDA-AERS, I examined patient electronic medical records in three separate hospitals (Stanford, Harvard, Vanderbilt), and demonstrated a striking increase in glucose levels on patients on both drugs, compared to their glucose levels on only one of the drugs. I also showed that mice on these two drugs have increased glucose. I am working with FDA to consider a potential update to the drug labels. Although this discovery illustrates the power of clinical data mining, the databases I used are filled with biases that make their use treacherous. I believe there are many similarly valuable discoveries to be made in these databases. However, only with careful attention to systematic biases can I ensure that the predictions I make are valid. In this thesis I describe methods to address the major informatics challenges to detecting and understanding the effects of taking multiple drugs at once. In particular, I have shown that I can (1) remove the bias introduced by unmeasured confounding variables, (2) improve the detection of drug interactions in cases of low or even non-reporting, (3) link drug effects to genes through chemical informatics methods, and (4) validate new drug effects using novel retrospective and prospective studies. The work forms an infrastructure that is useful to (1) pharmacogenomics scientists wishing to understand drug action at the molecular level, (2) pharmacologists wishing to better understand the effects of drugs singly and in combination, and (3) regulatory agencies wishing to understand the efficacy and safety of drugs and drug-interactions at a population level.
Digital Data-driven healthcare : how analytics and BI are transforming the industryLaura Madsen. Digital : ProQuest Ebook Central 2014 Lane Catalog Record Data is revolutionizing the healthcare industry. With more data available than ever before, and applying the right analytics you can spur growth. Benefits extend to patients, providers, and board members, and the technology can make centralized patient management a reality. Despite the potential for growth, many in the industry and government are questioning the value of data in health care, wondering if it's worth the investment. This book tackles the issue and proves why BI is not only worth it, but necessary for industry advancement. Madsen challenges the notion that data has little value in healthcare, and shows how BI can ease regulatory reporting pressures and streamline the entire system as it evolves. She illustrates how a data-driven organization is created, and how it can transform the industry. -- Edited summary from book.
Digital Data-driven identification of stratifying cellular signatures in high-dimensional cytometry dataRobert Vernon Bruggner Jr. Digital 2014 Lane Catalog Record Recent work in the fields of cancer research, stem cell biology, and immunology have highlighted the role of specific cellular subsets in disease development and progression. However, many high-throughput assays (i.e. microarrays) used to study diseases of the cell quantify molecular targets in bulk tissue samples, thereby obfuscating signal from functionally distinct cellular subsets. Single-cell measurement technologies such as flow cytometry quantify levels of molecular targets and other cellular properties in single cells, thereby enabling the identification, isolation, and investigation of specific cellular subpopulations. Currently, fluorescence-based flow cytometers permit the concurrent measurement of 12 to 17 molecular targets per cell, thus greatly restricting flow cytometry's utility in screening and target discovery studies. Recent instrumentation advancements, specifically mass cytometry, have increased the number of parameters that are simultaneously measurable using flow cytometry to over 40. Additionally, multiplexing techniques such as mass tag cell barcoding have enabled the concurrent measurement of samples subjected to dozens of experimental conditions. While technological and protocol advancements have now made flow cytometry an attractive assay for screening and discovery, methods for analyzing resulting data have not made equivalent progress. Specifically, hypothesis-driven manual analyses remain standard practice for analyzing flow cytometry data, yet these techniques are biased and do not scale to higher-dimensional data or experiments with many samples. There is a clear need for methods that facilitate scalable and thorough investigation of high-dimensional single cell datasets. The central theme of this dissertation is the development, evaluation, and application of data-driven methods for analyzing high-dimensional, single cell measurements. Among other contributions, we presents a novel method, termed Citrus, that identifies relevant cell subsets in multidimensional flow cytometry data. Cell subsets are identified by Citrus using a novel objective, experimental-relevance, as opposed to many existing automated methods that are optimized for reproducing the results of manual population identification efforts. We start by showing Citrus to be sensitive identifier of manually identified populations in five publicly available datasets. Next, Citrus' capacity to identify experimentally-informative cellular subsets is confirmed by identifying and validating blood cells that respond to B cell receptor cross-linking. Citrus' performance is compared to an existing data-driven method wherein we find our methods are better able to identify rare prognostic cell subsets in HIV-infected patients. Finally, we close with a proposed application of Citrus to a novel dataset in which we aim to evaluate the immune system's role and response to surgically induced tissue trauma. Importantly, our methods scale well to higher dimensional datasets with many patients and require no knowledge of existing cellular subsets. Furthermore, these methods are easily applied in diverse experimental settings, and provide interpretable results that facilitate hypothesis generation. Thus we anticipate that the methods presented here will aid investigators in the performance of unbiased, and potentially more thorough investigation of complex, high-dimensional single-cell datasets.
Digital Data-driven methods for modeling healthcare risks : insights and applications in drug surveillance and breast cancer incidence predictionYihan Guan. Digital 2012 Lane Catalog Record This dissertation develops data-driven methods for healthcare risk modeling to facilitate risk identification and evaluation, focusing on post-marketing drug safety surveillance and breast cancer incidence prediction. For risk identification, we first propose a novel methodology for post-marketing drug safety surveillance: "Follow the money'', which monitors cost in health insurance claims data to detect increased spending related to adverse drug events (ADE). By using real claims data from 2.4 million insured individuals, we demonstrate that this method enables early detection of signals of ADE. Second, we recommend statistical study designs to detect rare and time-dependent ADE resulting from long-term drug use and highlight statistical considerations that drug surveillance designers should focus on when implementing a long-term surveillance. We characterize statistical properties and compare performances of a variety of surveillance designs by applying them to simulated event data as well as real health insurance claims data. For risk evaluation, we develop a stochastic simulation model of the Surveillance, Epidemiology and End Results database to quantify the impact of menopausal hormone therapy (MHT) on U.S. breast cancer incidence. Our model quantifies the promoting effect of MHT on breast tumor growth and the reduced mammographic detectability. By modeling unobservable tumor natural history dynamics and simulating individual life history at a population level, we evaluate the contribution of MHT use cessation to the observed decline in breast cancer incidence between 2002 and 2003. We also predict U.S. breast cancer incidence in the absence of MHT.
Digital Data for health, learning what works : a report from the Data For Health Advisory Committeeprepared by Virginia Tech. Digital 2015 Lane Catalog Record RWJF and the Advisory Committee hosted a listening tour of five "Learning What Works" events in diverse cities across the country: Philadelphia; Phoenix; Des Moines, Iowa; San Francisco; and Charleston, South Carolina. A broad spectrum of individuals--from health care providers to researchers to community service providers to business leaders interested in using data to improve their health and the health of their communities--attended these five events. The forums generated key observations and examples, as well as many questions around using, exchanging, and protecting data and what individuals and communities want and need in order to improve health or foster connections between different sectors. These observations provided the basis for the Advisory Committee's findings and recommendations, which are detailed in this report.
Digital Data literacy : how to make your experiments robust and reproducibleNeil R. Smalheiser. Digital : ScienceDirect 2017 Lane Catalog Record
Digital Data manipulation with RPhil Spector. Digital : Springer 2008 Digital 2008 Click LINK above for Print location/circulation status. Lane Catalog Record
Digital Data mining : practical machine learning tools and techniques.. 3rd ed.Witten, I. H.; Frank, Eibe; Hall, Mark A. Digital : ScienceDirect 2011 Lane Catalog Record Part I. Machine Learning Tools and Techniques: -- 1. What's it all about? -- 2. Input: concepts, instances, and attributes -- 3. Output: knowledge representation -- 4. Algorithms: the basic methods -- 5. Credibility: evaluating what's been learned -- Part II. Advanced Data Mining: -- 6. Implementations: real machine learning schemes -- 7. Data transformation -- 8. Ensemble learning -- 9. Moving on: applications and beyond -- Part III. The Weka Data Mining Workbench: -- 10. Introduction to Weka -- 11. The explorer -- 12. The knowledge flow interface -- 13. The experimenter -- 14 The command-line interface -- 15. Embedded machine learning -- 16. Writing new learning schemes -- 17. Tutorial exercises for the Weka explorer.
Digital Data mining and modeling of the human microbiomeTomer Altman. Digital 2015 Lane Catalog Record The human gut microbiome teems with a dizzying array of microbial flora. Recent studies have demonstrated a causal relationship between microbial diversity and clinical phenotypes such as obesity and cardiovascular disease. Current analytical methods in the field excel at answering "who is there" in terms of the microbial population, yet are limited in answering "what are they doing". In particular, for dysbiosis of the human distal gut, we desire an understanding of microbial community structure at the biochemical level. My approach to revealing the biochemistry of the human microbiome consists of: 1) enhancing single-cell isolate genomes with metagenomic reads, 2) generating hundreds of microbiome-wide metabolic reconstructions spanning thousands of enzymatic reactions, and 3) creating a new modeling framework for complex microbial communities. I will first discuss a new method for recovering a complete genome from a single-cell experiment when there is insufficient coverage from the single-cell reads alone. This new method, called "Barrel of Monkeys", enables the efficient combination of both single-cell and metagenomic reads, with an accuracy of 99%. I demonstrate this method on four isolates of the enigmatic phylum TM7. I then annotate and perform metabolic reconstruction on novel genomes, to shed light on the biology of these organisms. Next, I will review a pipeline for comparative analysis of microbiome metabolic reconstructions, termed the GutCyc Collection. The utility of GutCyc will be motivated in a few vignettes, ranging from applications in metabolic route discovery in cardiovascular disease to pharmaco-microbiomics. Finally, I have modeled the human gut as a set of distinct microbial guilds in order to understand their biochemical thermodynamics. Guilds, or trophic species, are microbial equivalence classes where guild members share the same carbon source, nitrogen source, electron donor, and electron acceptor. I will review the details of a novel methodology for guild identification from reference microbial genomes, a pipeline for normalized abundance computation, and formulation of multi-guild biochemical mass balance equations. I will demonstrate the utility of this approach with applications in data mining and in thermodynamic modeling of an obesity microbiome dataset.
Digital Data mining for systems biology : methods and protocolsedited by Hiroshi Mamitsuka, Charles DeLisi, Minoru Kanehisa. Digital : Springer Protocols 2012 Lane Catalog Record Dense module enumeration in biological networks / Koji Tsuda and Elisabeth Georgii -- Discovering interacting domains and motifs in protein-protein interactions / Willy Hugo, Wing-Kin Sung, and See-Kiong Ng -- Global alignment of protein-protein interaction networks / Misael Mongiovì and Roded Sharan -- Structure learning for Bayesian networks as models of biological networks / Antti Larjo, Ilya Shmulevich, and Harri Lähdesmäki -- Supervised inference of gene regulatory networks from positive and unlabeled examples / Fantine Mordelet and Jean-Philippe Vert -- Mining regulatory network connections by ranking transcription factor target genes using time series expression data / Antti Honkela, Magnus Rattray, and Neil D. Lawrence -- Identifying pathways of coordinated gene expression / Timothy Hancock, Ichigaku Takigawa, and Hiroshi Mamitsuka -- Mining frequent subtrees in glycan data using the rings glycan miner tool / Kiyoko Flora Aoki-Kinoshita -- Chemogenomic approaches to infer drug-target interaction networks / Yoshihiro Yamanishi -- Localization prediction and structure-based in silico analysis of bacterial proteins : with emphasis on outer membrane proteins / Kenichiro Imai, Sikander Hayat, Noriyuki Sakiyama, Naoya Fujita, Kentaro Tomii, Arne Elofsson, and Paul Horton -- Analysis strategy of protein-protein interaction networks / Zhenjun Hu -- Data mining in the MetaCyc family of pathway databases / Peter D. Karp, Suzanne Paley, and Tomer Altman -- Gene set/pathway enrichment analysis / Jui-Hung Hung -- Construction of functional linkage gene networks by data integration / Bolan Linghu, Eric A. Franzosa, and Yu Xia -- Genome-wide association studies / Tun-Hsiang Yang, Mark Kon, and Charles DeLisi -- Viral genome analysis and knowledge management / Carla Kuiken, Hyejin Yoon, Werner Abfalterer, Brian Gaschen, Chienchi Lo, and Bette Korber -- Molecular network analysis of diseases and drugs in KEGG / Minoru Kanehisa.
Digital Data mining in biomedical imaging, signaling, and systemsedited by Sumeet Dua and Rajendra Acharya U. Digital : CRCnetBASE 2011 Lane Catalog Record "Data mining has rapidly emerged as an enabling, robust, and scalable technique to analyze data for novel patterns, trends, anomalies, structures, and features that can be employed for a variety of biomedical and clinical domains. Approaching the techniques and challenges of image mining from a multidisciplinary perspective, this book presents data mining techniques, methodologies, algorithms, and strategies to analyze biomedical signals and images. Written by experts, the text addresses data mining paradigms for the development of biomedical systems. It also includes special coverage of knowledge discovery in mammograms and emphasizes both the diagnostic and therapeutic fields of eye imaging"--Provided by publisher.
Digital Data mining in clinical medicineedited by Carlos Fernández-Llatas, Juan Miguel García-Gómez. Digital : Springer Protocols 2015 Lane Catalog Record Actigraphy pattern analysis for outpatient monitoring / Elies Fuster-Garcia ... [et al.] -- Definition of loss functions for learning from imbalanced data to minimize evaluation metrics / Juan Miguel Garcia-Gómez and Salvador Tortajada -- Audit method suited for DSS in clinical environment / Javier Vicente -- Incremental logistic regression for customizing automatic diagnostic models / Salvador Tortajada, Montserrat Robles, and Juan Miguel Garcia-Gómez -- Using process mining for automatic support of clinical pathways design / Carlos Fernandez-Llatas ... [et al.] -- Analyzing complex patients' temporal histories : new frontiers in temporal data mining / Lucia Sacchi, Arianna Dagliati, and Riccardo Bellazzi -- Snow system : a decentralized medical data processing system / Johan Gustav Bellika, Torje Starbo Henriksen, and Kassaye Yitbarek Yigzaw -- Data mining for pulsing the emotion on the web / Jose Enrique Borras- Morell -- Introduction on health recommender systems / C. L. Sanchez-Bocanegra, F. Sanchez-Laguna, and J. L. Sevillano -- Cloud computing for context-aware enhanced m-health services / Carlos Fernandez-Llatas ... [et al.] -- Analysis of speech-based measures for detecting and monitoring alzheimer's disease / A. Khodabakhsh and C. Demiroglu -- Applying data mining for the analysis of breast cancer data / Der-Ming Liou and Wei-Pin Chang -- Mining data when technology is applied to support patients and professional on the control of chronic diseases : the experience of the METABO platform for diabetes management / Giuseppe Fico ... [et al.] -- Data analysis in cardiac arrhythmias / Miguel Rodrigo ... [et al.] -- Knowledge-based personal health system to empower outpatients of diabetes mellitus by means of P4 medicine / Adrián Bresó ... [et al.] -- Serious games for elderly continuous monitoring / Lenin-G. Lemus-Zúñiga ... [et al.].
Digital Data mining in drug discoveryedited by Rémy D. Hoffmann, Arnaud Gohier, and Pavel Pospisil. Digital : Wiley 2014 Lane Catalog Record Part one. Data sources -- part two. Analysis and enrichment -- part three. Applications to polypharmacology -- part four. system biology approaches.
Digital Data mining in proteomics : from standards to applicationsedited by Michael Hamacher, Martin Eisenacher and Christian Stephan. Digital : Springer Protocols 2011 Lane Catalog Record Instruments and methods in proteomics -- In-depth protein characterization by mass spectrometry -- Analysis of phosphoproteomics data -- The origin and early reception of sequence databases -- Laboratory data and sample management for proteomics -- PRIDE and "Database on demand" As valuable tools for computational proteomics -- Analysing proteomics identifications in the context of functional and structural protein annotation: Integrating annotation using PICR, DAS, and BioMart -- Tranche distributed repository and proteomecommons.Org -- Data standardization by the HUPO-PSI: How has the community benefitted? -- mzIdentML: An open community-built standard format for the results of proteomics spectrum identification algorithms -- Spectra, chromatograms, metadata: mzML-the standard data format for mass spectrometer output -- imzML: Imaging mass spectrometry markup language: A common data format for mass spectrometry imaging -- Tandem mass spectrometry spectral libraries and library searching -- Inter-lab proteomics: Data mining in collaborative projects on the basis of the HUPO brain proteome project's pilot studies -- Data management and data integration in the HUPO plasma proteome project -- Statistics in experimental design, preprocessing, and analysis of proteomics data -- The evolution of protein interaction networks -- Cytoscape: Software for visualization and analysis of biological networks -- Text mining for systems modeling -- Identification of alternatively spliced transcripts using a proteomic informatics approach -- Distributions of ion series in ETD and CID spectra: Making a comparison -- Evaluation of peak-picking algorithms for protein mass spectrometry -- OpenMS and TOPP: Open source software for LC-MS data analysis -- LC/MS data processing for label-free quantitative analysis -- Spectral properties of correlation matrices - towards enhanced spectral clustering -- Standards, databases, and modeling tools in systems biology -- Modeling of cellular processes: Methods, data, and requirements.
Digital Data mining methods and applicationsedited by Kenneth D. Lawrence, Stephan Kudyba, Ronald K. Klimberg. Digital : CRCnetBASE 2008 Lane Catalog Record An approach to analyzing and modeling systems for real-time decisions / John C. Brocklebank ... [et al.] -- Ensemble strategies for neural network classifiers / Paul Mangiameli and David West -- Neural network classification with uneven misclassification costs and imbalanced group sizes / Jyhshyan Lan ... [et al.] -- Data cleansing with independent component analysis / Guangyin Zeng and Mark J. Embrechts -- A multiple criteria approach to creating good teams over time / Ronald K. Klimberg, Kevin J. Boyle, and Ira Yermish -- Data mining applications in higher education / Cali M. Davis ... [et al.] -- Data mining for market segmentation with market share data : a case study approach / Illya Mowerman and Scott J. Lloyd -- An enhancement of the pocket algorithm with ratchet for use in data mining applications / Louis W. Glorfeld and Doug White -- Identification and prediction of chronic conditions for health plan members using data mining techniques / Theodore L. Perry, Stephan Kudyba, and Kenneth D. Lawrence -- Monitoring and managing data and process quality using data mining : business process management for the purchasing and accounts payable processes / Daniel E. O'Leary -- Data mining for individual consumer models and personalized retail promotions / Rayid Ghani ... [et al.] -- Data mining : common definitions, applications, and misunderstandings / Richard D. Pollack -- Fuzzy sets in data mining and ordinal classification / David L. Olson, Helen Moshkovich, and Alexander Mechitov -- Developing an associative keyword space of the data mining literature through latent semantic analysis / Adrian Gardiner -- A classification model for a two-class (new product purchase) discrimination process using multiple-criteria linear programming / Kenneth D. Lawrence ... [et al.].
Print Data mining the Web : uncovering patterns in Web content, structure, and usageZdravko Markov and Daniel T. Larose. Print 2007 Lane Catalog Record
Digital Data mining with R : learning with case studies. [1st ed.]Luís Torgo. Digital : CRCnetBASE 2011 Lane Catalog Record "This hands-on book uses practical examples to illustrate the power of R and data mining. Assuming no prior knowledge of R or data mining/statistical techniques, it covers a diverse set of problems that pose different challenges in terms of size, type of data, goals of analysis, and analytical tools. The main data mining processes and techniques are presented through detailed, real-world case studies. With these case studies, the author supplies all necessary steps, code, and data. Mirroring the do-it-yourself approach of the text, the supporting website provides data sets and R code" -- Provided by publisher.
Digital Data mining with R : learning with case studies. Second edition. [2nd ed.]Luís Torgo. Digital : CRCnetBASE 2017 Lane Catalog Record I. R and data mining -- II. Case studies.
Digital Data mining with Rattle and R : the art of excavating data for knowledge discoveryGraham Williams. Digital : Springer 2011 Lane Catalog Record Part 1. Explorations -- Introduction -- Getting Started -- Working with Data -- Loading Data -- Exploring Data -- Interactive Graphics -- Transforming Data -- Part 2. Building Models -- Descriptive and Predictive Analytics -- Cluster Analysis -- Association Analysis -- Decision Trees -- Random Forests -- Boosting -- Support Vector Machines -- Part 3. Delivering Performance -- Model Performance Evaluation -- Deployment -- Part 4. Appendices -- Installing Rattle -- Sample Datasets.
Digital Data monitoring in clinical trials : a case studies approachDavid L. DeMets, Curt D. Furberg, Lawrence M. Friedman, editors. Digital : Springer 2006 Print 2006 Lane Catalog Record
Print Data preparation for data mining using SASMamdouh Refaat. Print 2007 Print 2007 Status: Not Checked Out Lane Catalog Record
Digital Data production and analysis in population genomics : methods and protocolsedited by François Pompanon and Aurélie Bonin. Digital : Springer Protocols 2012 Lane Catalog Record Sampling and experimental design: Sampling in landscape genomics / Stéphanie Manel, Cécile H. Albert, and Nigel G. Yoccoz. OligoTag : a program for designing sets of tags for next-generation sequencing of multiplexed samples / Eric Coissac. SNP discovery in non-model organisms using 454 next generation sequencing / Christopher W. Wheat. In silico fingerprinting (ISIF) : a user-friendly in silico AFLP program / Margot Paris and Laurence Després -- Producing data: Diversity arrays technology : a generic genome profiling technology on open platforms / Andrzej Kilian [and others]. Two methods to easily obtain nucleotide sequences from AFLP loci of interest / Margot Paris [and others]. Roche genome sequencer flx based high-throughput sequencing of ancient DNA / David E. Alquezar-Planas and Sarah L. Fordyce. Preparation of normalized cDNA libraries for 454 titanium transcriptome sequencing / Zhao Lai [and others]. RAD paired-end sequencing for local de novo assembly and SNP discovery in non-model organisms / Paul D. Etter and Eric Johnson -- Analyzing data: Automated scoring of AFLPs using RawGeno v 2.0, a free R CRAN library / Nils Arrigo, Rolf Holderegger, and Nadir Alvarez. Haplotype inference / Olivier Delaneau and Jean-François Zagury-- Allele identification in assembled genomic sequence datasets / Katrina M. Dlugosch and Aurélie Bonin. Multiple testing in large-scale genetic studies / Matthieu Bouaziz, MArine Jeanmougin, and Mickaël Guedj. Population genomic analysis of model and nonmodel organisms using sequenced RAD tags / Paul A. Hobenlobe, Julian Catchen, and William A. Cresko. Analysis and management of gene and allelic diversity in subdivided populations using the software program METAPOP / Andrés Pérez-Figueroa, Silvia T. Rodriquez-Ramillo, and ARmando Caballero. DetSel : an R-package to detect marker loci responding to selection / Renaud Vitalis. Use of qualitative environmental and phenotypic variables in the context of allele distribution models : detecting signatures of selection in the genome of Lake Victoria cichlids / Stéphane Joost [and others]. Genomic scan as a tool for assessing the genetic component of phenotypic variance in wild populations / Carlos M. Herrera.
Print Database Toolbox 3 : user's guide.. Version 3.4. Print 2007 Lane Catalog Record
Digital Dating neurological injury : a forensic guide for radiologists, other expert medical witnesses, and attorneysJeff L. Creasy. Digital : Springer 2011 Lane Catalog Record The structure of the normal brain and its imaging appearance -- The general appearance of edema and hemorrhage on CT, MR and US (including a general introduction to CT, MR and US scanning) -- The basics of contrast and its role in dating -- How the imaging appearance of edema and hemorrhage change over time on CT, MR, and US: dynamic (acute) dating -- Patterns of parenchymal injury: pattern (chronic) dating -- Principles of dynamic dating in the medical legal setting -- Principles of pattern dating in the medical legal setting -- Therefore, what can be said based on the images, and what can't be said based on the images -- The root causes of uncertainty in dating neurologic events based on imaging findings.
Digital David Paul von Hansemann, contributions to oncology : context, comments and translationsLeon P. Bignold, Brian L.D. Coghlan, Hubertus P.A. Jersmann. Digital : Springer 2007 Lane Catalog Record
Digital Davidson's Principles and practice of medicine. 22nd edition.edited by Brian R. Walker, Nicki R. Colledge, Stuart H. Ralston, Ian D. Penman ; illustrations by Robert Britton. Digital : ClinicalKey 2014 Lane Catalog Record More than two million medical students, doctors and other health professionals from around the globe have owned a copy of Davidson's Principles and Practice of Medicine since it was first published. Today's readers rely on this beautifully illustrated text to provide up-to-date detail of contemporary medical practice, presented in a style that is concise and yet easy to read. Davidson's provides the factual knowledge required to practise medicine, explaining it in the context of underlying principles, basic science and research evidence, and shows how to apply this knowledge to the management of patients who present with problems rather than specific diseases. The book has won numerous prizes including being highly commended in the British Medical Association book awards. Davidson's global perspective is enhanced by the input of an international team of authors and a distinguished International Advisory Board from 17 countries. Building on the foundations laid down by its original editor, Davidson's remains one of the world's leading and most respected textbooks of medicine. The underlying principles of medicine are described concisely in the first part of the book, and the detailed practice of medicine within each sub-specialty is described in later system-based chapters. Most chapters begin with a two-page overview of the important elements of the clinical examination, including a manikin to illustrate the key steps in the examination of the relevant system. A practical, problem-based clinical approach is described in the 'Presenting Problems' sections, to complement the detailed descriptions of each disease. The text is extensively illustrated, with over 1000 diagrams, clinical photographs, and radiology and pathology images. 1350 text boxes present information in a way suitable for revision, including 150 clinical evidence boxes summarising the results of systematic reviews and randomised controlled trials and 65 'In Old Age' boxes highlighting important aspects of medical practice in the older population. A combined index and glossary of medical acronyms contains over 10 000 subject entries. The contents can also be searched comprehensively as part of the online access to the whole book on the StudentConsult platform. Access over 500 self-testing questions with answers linked to the book's content for further reading. The text uses both SI and non-SI units to make it suitable for readers throughout the globe.
Print Davis's Drug guide for nurses. 10th ed.Judith Hopfer Deglin, April Hazard Vallerand. Print 2007 Status: Not Checked Out Lane Catalog Record
Digital Dawn and evolution of cardiac procedures : research avenues in cardiac surgery and interventional cardiologyMarco Picichè, editor ; foreword by Alain Carpentier. Digital : Springer 2013 Lane Catalog Record Part 1. Research on Cardiac Surgery and Right Cardiac Catheterization before the Advent of Cardiopulmonary Bypass -- 1. The Discovery of Blood Circulation / Yves Glock -- 2. The History of Surgical Research / Marco Picichè -- 3. The Ignored Birth of Cardiac Surgery: The History of the Surgical Treatment of Heart Wounds and Pericardial Effusions / Vladimir Saplacan, Fabio Cuttone and Massimo Massetti -- 4. The History of Pulmonary Embolectomy Before the Advent of CPB / Marco Vola and Jean-Francois Fuzellier -- 5. Right Cardiac Catheterization Before the Advent of Cardiopulmonary Bypass / Achille Gaspardone and Giulio G. Stefanini -- 6. The History of Mitral and Tricuspid Valve Surgery Before the Advent of Cardiopulmonary Bypass / Luigi Chiariello, Paolo Nardi and Giovanni Alfonso Chiariello -- 7. Surgery of the Aortic Valve Before the Era of Cardiopulmonary Bypass / Y. Glock -- 8. The History of Myocardial Revascularization Before the Advent of Cardiopulmonary Bypass / Marco Picichè -- 9. The History of Experimental Heterotopic and Orthotopic Heart Transplantation Before Cardiopulmonary Bypass / Tyson A. Fricke and Igor E. Konstantinov -- 10. The History of Pediatric Cardiac Surgery Before the Introduction of Extracorporeal Circulation / Alessandro Frigiola -- Part 2. Research on the Cardiopulmonary Bypass Machine -- 11. On the Path to Cardiopulmonary Bypass: From Le Gallois' Experiments to Brukhonenko's Machine / Matthew S. Yong, Stephen B. Horton and Igor E. Konstantinov -- 12. Research on Cardiopulmonary Bypass in North America / Manon Caouette -- 13. From Research on Hibernation and Hypothermia to Recent Advances in Cardiopulmonary Bypass / Isabelle Plamondon and Edoardo Gasparotto -- 14. Cardiac Anaesthesia / Fabio Guarracino and Rubia Baldassarri -- Part 3. Research on Interventional Cardiology and Cardiac Surgery after the Advent of Cardiopulmonary Bypass -- 15. The History of Research on Coronary Angiography and Coronary Angioplasty / Luigi La Vecchia -- 16. Right Cardiac Catheterization After the Advent of Cpb / Achille Gaspardone and Giuilo G. Stefanini -- 17. The History of Research on Coronary Stenting / Fabrizio Tomai and Leonardo De Luca -- 18. The History of Percutaneous Valvuloplasty / Alessandro Fontanelli -- 19. Percutaneous Closure of Atrial and Ventricular Septal Defects / Achille Gaspardone and Giulio G. Stefanini -- 20. Evolution of Homografts and Prosthetic Heart Valves / Marco Picichè -- 21. The History of Research on Mitral, Tricuspid, and Aortic Valve Repair After the Advent of Cardiopulmonary Bypass / Ruggero De Paulis, Andrea Salica, Raffaele Scaffa and Luca Weltert -- 22. History of Research on Myocardial Protection / Victor S. Costache, Cristian Martu, Nicolas Chavanis, Jean Philippe Frieh and Serban Stoica -- 23. Supra-Diaphragmatic Aortic Surgery: Evolution of Material, Techniques and Brain Protection / François Dagenais -- 24. Surgical Treatment of Atrial Fibrillation / Gino Gerosa, Carlo Dal Lin and Vincenzo Tarzia -- 25. Catheter Ablation of Atrial Fibrillation / Alessio Marinelli and Domenico Corrado -- 26. The History of Cardiac Pacemakers and Defibrillators / Serge Boveda, Stéphane Garrigue and Philippe Ritter -- 27. The History of Surgery for Ischemic Heart Disease and Mechanical Complications of Myocardial Infarction After the Advent of CPB / Roland G. Demaria and Mohammed Al Yamani -- 28. Progress and Milestones in the Treatment of Deep Sternal Wound Infections / Richard Baillot and Daniel Cloutier -- 29. Engineering for IABP and ECMO / Roberto Lorusso, Attilio Renzulli and Sandro Gelsomino -- 30. The History of Research on Ventricular Assist Devices and Total Artificial Heart / Luc M. Jacquet -- 31. The History of Research on Adult and Paediatric Heart Transplantation / Johann U. Brink and Yves d'Udekem -- 32. The History of Pediatric Cardiac Surgery After the Advent of Cardiopulmonary Bypass / Jean E. Rubay -- 33. Minimally Invasive and Robotic Cardiac Surgery / Loris Salvador -- 34. The History of Research on Percutaneous, Transapical, and Sutureless Aortic Valve Replacement / Thierry Aymard and Thierry Carrel. -- 35. Erratum to: The History of Research on Percutaneous, Transapical, and Sutureless Aortic Valve Replacement / Thierry Aymard and Thierry Carrel.
Print The Day my brain exploded. First edition [1st ed.]by Ashok Rajamani. Print 2013 Status: Not Checked Out Lane Catalog Record
Digital Dazzle 'em with style : the art of oral scientific presentation. 2nd ed.Robert R.H. Anholt. Digital : ScienceDirect 2006 Lane Catalog Record Preface -- Introduction -- 1. Preparing a scientific presentation -- 2. The structure of a scientific presentation -- 3. Visual displays: how to (and not to) use them -- 4. Delivery -- App. A Checklist for presentations -- App. B Evaluation form.
Digital DC servos : application and design with MATLABStephen M. Tobin. Digital : CRCnetBASE 2011 Lane Catalog Record 1. DC servo systems defined -- 2. Anatomy of a continuous-time DC servo -- 3. DC motors in servo systems -- 4. Feedback control systems -- 5. Proportional control of a second-order DC servo -- 6. Compensation of a continuous-time DC servo -- 7. DC servo amplifiers and shaft encoders -- 8. Control of a position servo using a PIC microcontroller.
Digital DDT in indoor residual spraying : human health aspects. Digital : WHO 2011 Print 2011 Lane Catalog Record Part A. Report of WHO expert consultation on DDT rish characterization -- 1. Introduction -- 2. Consensus statement -- Part B. Hazard and exposure assessments -- 1. Summary and conclusions -- 2. Chemical identity -- 3. Exposure sources and metrics -- 4. Kinetics and metabolism -- 5. Hepatic effects and enzyme induction -- 6. Neurotoxicity -- 7. Immunotoxicity -- 8. Carcinogenicity -- 9. Genotoxicity -- 10. Endocrinological and reproductive effects -- 11. Hazard characterization -- 12. Exposure assessment.
Print De genetica medicaopus a Luigi Gedda una cum aliis auctoibus. Print v. 1-5, 1961-. Status: Not Checked Out Lane Catalog Record
Digital De humani corporis fabrica : On the fabric of the human bodyAndreas Vesalius, translation and annotation by Daniel Garrison and Malcolm Hast. Digital : Northwest Univ 2003- Lane Catalog Record This website presents Andreas Vesalius' Renaissance anatomical atlas On the Fabric of the Human Body (1543, 1555) in an exciting new way and explains the work in progress at Northwestern University to translate and annotate this historic work.
Digital De novo reconstruction of cell cycle and chemotherapeutic mechanisms in cancerTiffany Jeahgin Chen. Digital 2012 Lane Catalog Record Although cancer types vary widely, the number of new cancer drugs each year is severely limited. Even for those cancer therapies which are currently in use, prognostic outcomes vary significantly across cancer types. Drug discovery relies primarily on our knowledge of direct drug targets, but not the systematic off-target effects that these therapies may have. As a result, our knowledge of these drugs is somewhat limited to general mechanistic classes. Within these classes it is hard to find potential patient differences without time-intensive studies and trials. While drug classification relies on our knowledge of direct targets, it does not typically consider how a number of global cellular processes are ultimately affected. Quantifying the mechanistic differences between drugs is a difficult process. Current standards to quantify individual drug efficacy are large-scale measurements are taken at a heterogeneous population level, ignoring the effects of drug action or mechanism in single cells or cell populations. Because our knowledge is limited in this way, we are often surprised to find that similarly classified cancer drugs can have disparate effects in patients. Single-cell technologies including flow cytometry allow us to uncover relationships between drugs through simultaneous measurement of cell signal, cell cycle and cell type for each cell. Recent technological advances in flow cytometry have facilitated new clinical tests to determine cancer subtypes. In addition, these methodological advances have created potential for providing novel insights into drug mechanism and patient response. In this dissertation, I describe a new framework for performing mechanistic profiling of cancer cells. There are two facets of this problem. The first is an understanding of cancer cell cycle. Prior to treating with a drug, it is important to form a general model of how a cancer cell replicates. In a screening methodology, however, this is a difficult problem. I address this problem by building an automated, de novo model of cell cycle. Second, I perform cancer therapeutic profiling by measuring DNA damage, apoptosis, cell cycle, and cell signaling markers across multiple cancer cell types. In this thesis, I combine both cell cycle and drug profiling methods into a new drug profiling framework that can be used to find existing and novel cell cycle and drug-based biology. The results of our current work have major implications for use in profiling aberrant cell types in primary cancer samples, as well as mechanistic drug screening.
Digital Deadly dermatologic diseases : clinicopathologic atlas and text. [1st ed.]Michael B. Morgan, Bruce R. Smoller, Stephen C. Somach ; foreword by Mark Allen Everett. Digital : Springer 2007 Lane Catalog Record
Digital Deadly dermatologic diseases : clinicopathologic atlas and text. Second edition [2nd ed.].editors: David R. Crowe, Michael B. Morgan, Stephen C. Somach, Kara M. Trapp. Digital : Springer 2016 Lane Catalog Record
Digital Deadly Duo-- the Synergy Between HIV/AIDS and TuberculosisCenter for Global Health Policy, a project of the Infectious Diseases Society of America and the HIV Medicine Association. Digital 2009 Lane Catalog Record
Print Deadly outbreaks : how medical detectives save lives threatened by killer pandemics, exotic viruses, and drug-resistant parasitesAlexandra M. Levitt ; foreword by Donald R. Hopkins. Print 2013 Status: Not Checked Out Lane Catalog Record Despite advances in health care, infectious microbes continue to be a formidable adversary to scientists and doctors. Vaccines and antibiotics, the mainstays of modern medicine, have not been able to conquer infectious microbes because of their amazing ability to adapt, evolve, and spread to new places. Terrorism aside, one of the greatest dangers from infectious disease we face today is from a massive outbreak of drug-resistant microbes. Deadly Outbreaks recounts the scientific adventures of a special group of intrepid individuals who investigate these outbreaks around the world and figure out how to stop them. Part homicide detective, part physician, these medical investigators must view the problem from every angle, exhausting every possible source of contamination. Any data gathered in the field must be stripped of human sorrows and carefully analyzed into hard statistics. -- Jacket.
Digital DeafnessAndrej Kral, Arthur N. Popper, Richard R. Fay, editors. Digital : Springer 2013 Lane Catalog Record Deafness explores the neuronal consequences of being deaf on the peripheral and the central nervous system as well as on cognition and learning, viewed from the standpoint of genetics, neuroanatomy and neurophysiology, molecular biology, systems neuroscience, and cognitive neuroscience.
Print Dealing with statistics : what you need to knowReva Berman Brown and Mark Saunders. Print 2008 Lane Catalog Record Why you need to use statistics in your research -- Understanding statistical language -- Linking data collection with analysis -- Presenting data -- Describing data -- Inferring differences and relationships from data -- What next? -- Appendix 1: Asking questions and types of data -- Appendix 2: Useful statistical software -- Appendix 3: An alphabet of statistics.
Digital Death, dying, and organ transplantation : reconstructing medical ethics at the end of lifeFranklin G. Miller and Robert D. Truog. Digital : OSO 2012 Lane Catalog Record Miller and Truog challenge fundamental doctrines of established medical ethics. They argue systematically that physicians legitimately cause the death of patients in the routine practices of withdrawing life support and vital organ donation.
Digital Death, dying and bereavement : issues for practiceJaqueline H. Watts. Digital : ProQuest Ebook Central 2010 Lane Catalog Record Death and Dying in Modern Britain -- Palliative Care Philosophy and Practice -- Hospice Development in the UK -- Spirituality -- Understanding Grief -- Supporting Bereaved People -- Issues for Policy and Practice.
Print Death, society, and human experience. 10th ed.Robert J. Kastenbaum. Print 2009 Lane Catalog Record As we think about death -- What is death? -- The death system -- Dying -- Hospice and palliative care -- End-of-life issues and decisions -- Suicide -- Violent death : murder, terrorism, genocide, disaster, and accident -- Euthanasia, assisted death, abortion, and the right to die -- Death in the world of childhood -- Bereavement, grief, and mourning -- The funeral process -- Do we survive death? -- How can we help? -- Good life, good death?
Digital Death investigation : systems and proceduresRandy Hanzlick. Digital : CRCnetBASE 2007 Lane Catalog Record
Print The Death of cancer : after fifty years on the front lines of medicine, a pioneering oncologist reveals why the war on cancer is winnable--and how we can get there. First edition [1st ed.].Vincent T. DeVita, Jr., M.D., Elizabeth DeVita-Raeburn. Print 2015 Status: Not Checked Out Lane Catalog Record "The true story of the war on cancer from one of its generals In The Death of Cancer, Dr. Vincent T. DeVita Jr.--former director of the National Cancer Institute, former physician-in-chief at Memorial Sloan Kettering, director of the Yale Cancer Center, former president of the American Cancer Society, and developer of the first successful chemotherapy treatment for Hodgkin's lymphoma, which first demonstrated that advanced cancers of a major organ system in adults could be cured by chemotherapy--provides a personal history of one of the greatest science stories of our time, covering our fight against cancer from a man who's seen it all. But this is more than a history; it's also a work of advocacy. Despite declining mortality rates, DeVita argues, America's cancer patients are being shortchanged by timid doctors, misguided national agendas, and compromised bureaucracies. He gives readers an eye-opening look at the strengths and weaknesses of America's most prestigious cancer centers, showing how patients can use this information to their advantage. Though we're rapidly approaching total victory over cancer, he contends, we need to do more to synthesize our progress and help doctors put it into practice. This is an ambitious book about a life-or-death subject, a vital entry into the cancer literature genre. With historical depth and authenticity, DeVita brings important information to readers about what cancer is, how best to fight it, and what we still have to learn"-- Provided by publisher.